Current Nutrition is a smoothie and juice bar providing protein shakes, teas and protein-filled snacks, and it has helped create healthy choices for San Marcos residents.
The shop was created by Micah and Jessi Ross and it officially opened July 31, 2020, during the pandemic. Current Nutrition is based out of San Marcos, TX. The business has now hit one year of delivering a personable experience while also enriching its customer's fitness goals. The business started from Micah having a background in fitness while also being interested in nutrition.
Micah Ross, Owner of Current Nutrition, illustrates Current Nutrition coming to life along with elements that helped go into the shop. He says, "I've been working in fitness ever since I got out of the air force, and nutrition was always the key component that was missing for most people. My future sister-in-law has a club just like this in Dallas, so I went to visit to meet her at the club and loved what she was doing," Ross said. " We kind of took her idea, then mixed our own ideas into it." Current Nutrition became one of the only juice bar and smoothie establishments that incorporates supplements and protein into shakes and teas in San Marcos. Alongside their shakes and teas, Current Nutrition also offers wellness coaching.
In the process of creating Current Nutrition, Micah and Jessi began to create a place for people to find a healthy choice. In San Marcos, there are rarely any places that you can find a nice healthy meal or a fast-food establishment that incorporates healthy options. Ross expresses his mission to create a healthy choice for his customers. Ross says "The mission was to give people another option, there's not a lot of options for healthy food and [also] trying to get people off of energy drinks."
One difference in Current Nutrition that compares to other local businesses is the personal connection the owners create. The owners create personal connections that make customers want to come back to the establishment. An important factor for Current Nutrition is relationships with its customers, it also came as a surprise to Ross, he says, " There have been some surprises like the relationships we have built with people, we have people that come in every day, I got to meet some old friends that I hadn't seen since I left orange theory… that's what San Marcos is all about, is the local community." Current Nutrition has also increased its customer base by engaging in advertising products by social media.
After one full year of Current Nutrition, its owners are looking ahead to future endeavors including increasing future customers and possibly an additional location. Ross illustrates the future of Current Nutrition by saying, "We want to grow our customer base that's a big goal. ," creating a realistic goal for the company that has already met goals financially and through its regular clientele. In addition to growing its customers, the business is looking forward to expanding in health wellness for customers.
Ross says, "Aside from just selling the shakes and teas we also do wellness coaching. I kind of want to grow that base… I'd like to expand that up to a little more than 100 people. If we can do that then I'm going to look to open another location." Current Nutrition is looking forward to more successes in San Marcos and will continue showcasing its teas and shakes as well as more supplements and coaching into 2022.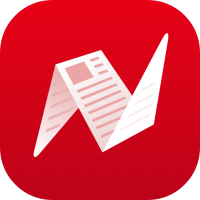 This is original content from NewsBreak's Creator Program. Join today to publish and share your own content.