A Houston videographer creates a new way to showcase the real estate world through social media.
Nick Cadena, the owner of Nick Cade Productions, is a well-known videographer in the real estate and new home sales realm. Cadena produces live shots and reels of agents showcasing their homes. In the process, Cadena has reached nearly every zip code in the Houston area by bringing new homes to life with different graphic designs and videos. He develops relationships with his clients and delivers his expertise promptly.
Cadena started his business in 2015 when he discovered his talents with a video camera and editing programs. Before his videography profession, Cadena worked in the oil field and decided he wanted to change his job path after being laid off. Cadena comes from a line of family in the news and production field so the ins and outs of the production world came to him naturally. This sparked his idea to start putting his video and editing skills to work.
Cadena describes his start into the videography industry, "My dad worked for ABC news so I kind of grew up doing that. I kind of liked it and I did photography in high school, my dad would take me along on jobs when I was in junior high," Cadena said. He describes how hands-on he was when working with his dad, he says, "He would do high school football stuff and I would run boom mic for him, so he would film with the big shoulder-mounted news camera and I would hold the microphones. I got to see how he would film B-roll, edit and film interviews and questions he would ask."
Within his time as a freelance photographer, he realized the ups and downs in the need for family or child photos and decided he wanted a change in his career path. His drive for working in the real estate industry is that the real estate business never stops moving whether houses are being sold or new neighborhoods are growing. Cadena also produces videos for other businesses like dentists, photographers, landscape architects and many more. Diving into real estate videography has expanded his knowledge on the field and has grown connections with realtors all over the Houston area.
Cadena has worked with many different businesses but new home sales and client features are some of his favorites. In the process of working with real estate clients, Cadena has built long-term friendships and developed personable relationships outside of his business. Cadena explains the effects of his friendships with clientele he says, "I have a saying I always tell people that want to start doing their own thing… that if you do a good job, one job will lead to another job. A lot of my clients refer me out, I hang out with them outside of work, we do happy hours and they care about my financial well-being as well as my physical well-being," Cadena says.
In his time as a freelance videographer, Cadena has branched out on social media platforms to showcase his work around the Houston area. Cadena created his website that includes portraits, reels and videos he has created with different clients. He plans to expand his business in the future by creating new content and creating more client relationships. Cadena discusses his goals for the future, "I want to hire a shooter and hire someone to go take pictures and videos for me and I want to hire an editor. I feel like I have a good reputation in the real estate world…  it's a market I hope to continue to do this well in forever and get better," Cadena said.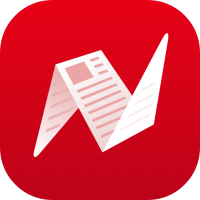 This is original content from NewsBreak's Creator Program. Join today to publish and share your own content.