Looking for something fun to do in Houston with family or friends this weekend? Then you should check out Candytopia!
This fun interactive pop-up event is returning to City Centre this summer for friends and families to enjoy a taste of Candyland. Throughout your time at the event, candy is available to be consumed in every area. Candytopia is filled with interactive experiences in each room involving objects that are fully made by candy. This exhibit is perfect for all ages ranging from children to adults.
Tickets may be purchased online or in person. Prices start at $20.00 for children four through 12 and $28.00 for ages 13 and up. Face masks must be worn at all times throughout the exhibit for all ages. If after purchasing the ticket you start feeling sick, you are given the opportunity to switch your ticket for a different date. 
Each room in the Candytopia showcases a different aspect of Candy art and interactive experiences fully emerging into a candy land feel.  In every room, there is a chance for you to snag a photo for social media. This exhibit has many areas to pose and even interact with sculptures or artwork. Included in the sculptures and artwork are pieces that represent artists. In the exhibit, you can see candy sculpted artwork of Cardi B, the Mona Lisa, Beyonce and so much more.
Each candy creation has a chart that resembles the time the sculptures took to make, how much candy is included and how much sugar is in each sculpture. This is a major part of the exhibit because you can actually see the hard work artists put into their creations and the longevity of the time needed to create them. One of the main attractions is the marshmallow pit where everyone of all ages can jump into the sweet ball pit filled with fake marshmallows. Within each room are treasure chests filled with candy that is free to grab for everyone. Towards the end of the exhibit, there is also a candy shop to pick up your favorite candies and any Candytopia merchandise for all ages.
The exhibit was created by Jackie Sorkin who was based out of Los Angeles and sparked up the idea when seeing how pop-up factories and exhibits were becoming popular. The whole idea was sparked by her love for the movie "Willy Wonka and the Chocolate Factory". Sorkin's creation was so popular that she branched out to bigger cities. Candytopia launched in 2019 in the Houston area and continues to come back for limited amounts of time throughout the year.
If you're in the Houston area and are looking for something fun to do this weekend with family and friends this is the place to go. The exhibit will last until Sept. 30 and time frames for the exhibit start from 10:00 AM to 8:30 PM for the last showing. Candytopia is located at Towne and Country Blvd in City Centre in Houston, TX.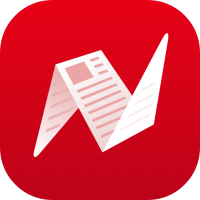 This is original content from NewsBreak's Creator Program. Join today to publish and share your own content.