Normally flights are associated with alcoholic beverages like margaritas or mimosas, Vogue coffee shop changed that with coffee and tea flights that include tapioca pearls.
Vogue Coffee opened its doors last April during the pandemic when most businesses were shutting down and not allowing customers. Unlike most small coffee shops, Vogue has a drive through for customers on the go. The business began to boom when it introduced coffee flights onto its menu that included different coffee combinations. The game-changer with the flights was the ability to add toppings to either your coffee or fruit teas, these toppings contain popping boba or tapioca balls. Coffee at Vogue differs from the rest by changing recipes of normal coffee orders like the typical Vietnamese coffee and the Vanilla Cold Brew.
Kari Stevens, Owner of Vogue Coffee, illustrates her successes in opening the shop and how her business differs from the rest. "Coffee flights have become a trend and there are some cool shops around the area that are doing that a little further out, but I knew that my advantage was being able to offer bubble tea flights. During the research on that, I'm like, I'm the first one in the nation to do this…," Stevens said. Thus proving that creating a wide variety of combinations allows for coffee creativity to expand with new recipes and add ons.
Drinks on the Menu include:
Coffee
Caramel Macchiato
Vietnamese Coffee
White Chocolate Iced Coffee
Vanilla Cold Brew
S'mores Iced Cofee
Milk Teas
Chai Tea
Taro Milk Tea
Classic Milk Tea
Thai Tea
Fruit Tea
Mango Passionfruit tea
Peach Tea
Raspberry Tea
Pomegranate Tea
Mango Tea
Vogue's flights are built to fit four different drinks that can include coffees, fruit teas or a combination of both drinks. Stevens describes the efforts that go into the choosing of combinations, "You add that ability for them [customers] to try four different beverages, you can mix and match. You could do a classic milk tea, a coconut milk tea and then you're regular espresso drinks is something very different, that I knew would be a big hit because like a lot of people... you've got to get them out of their comfort zones a little," Stevens said. 
Presentation is really big when it comes to social media, people are drawn to images that are aesthetically pleasing. When it comes to presentation for Vogue, Stevens highlights presentation as one of the main details, "...they want to see Snapchat and Instagram, they want something photogenic to display to their friends. I knew it would be a hit with that [bubble tea flights] as well," Stevens said.
Stevens started her business with Cannabidiol (CBD) on the original menu. One thing Stevens explains about CBD being intertwined with coffee is that it gives different effects than what people generally associate with CBD. For instance, "The cool thing about doing it [CBD] with coffee is that you still get that boost of caffeine with the effects of CBD. You're going to get the caffeine effects without getting jittery and you get calming effects with it,"Stevens said. Coming soon for Vogue Coffee is the expansion into CBD products after much research, CBD will be sold fully in-store and available to purchase.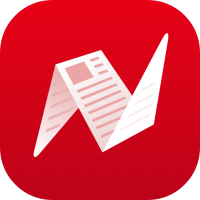 This is original content from NewsBreak's Creator Program. Join today to publish and share your own content.