PENSACOLA, Fla.--- Palafox Market on Saturday mornings in Downtown Pensacola is a hot spot for patrons looking to support local business owners and try out unique products. From jewelry to paintings and everything in between, you never know what you may find at the market. Among the three blocks of vendors, is Dr. Dana Nettles, the co-founder, and Chief Executive Officer of Dr. Nettles Natural Beauty.
Dr. Nettles who is a licensed pharmacist and her husband Dr. Joseph Nettles, a licensed dentist, has been in the business of using natural and holistic approaches to health for decades. Their three children Dr. Kimberly Nettles, Nicholas Nettles and Joseph Samuel Nettles serve on the team as well acting as the Chief Marketing Officer, Chief Operating Officer and Product Manager respectively.
Dr. Dana Nettles says that helping people feel better simply runs in the family, with other family members in the medical field as well.
"I actually had two uncles that were pharmacists in Pensacola that owned independent pharmacies and that initiated a love for me and my daughter with pharmacy," Nettles said. "Actually my dad was a physician and my mom is a nurse so we've been around it all our lives and all that we knew as far as making people feel better. We're all about trying to help others. My parents always said 'when you close your eyes at night, make sure you've done something good to help somebody else.'"
That's exactly what their family has been doing since 1933, with homegrown products. The family of healthcare providers and farmers have left and continue to leave a sweeping impact on the Gulf Coast area.
Dr. Nettles Natural Beauty offers a variety of products such as bamboo and green tea moisturizer, bamboo charcoal goat milk soap, bamboo and coconut deodorant, hair growth serums and a wide variety of teas for immune health, memory and weight loss.
"Bamboo is a plant that we've always grown but it's good for hair, skin and nail growth. As we age we lose silica, it goes down in the quantity that we have. But the bamboo actually puts it back into your body and makes your bones strong and therefore helps with blood pressure."
Their bamboo and rose tea are popular purchases from customers. They have organic, homegrown roses which help with stress relief and PMS. Additionally, they grow moringa, a tree native to Africa which Nettles says is like a multivitamin on steroids. A full list of teas and their benefits is listed on their website.
Their company has seen an uptick in support the past 19 months as the COVID-19 pandemic has ravished communities and weakened immune systems.
"We stock our products in two produce markets in Mobile and it's unbelievable. As soon as we get our products there, they sell out. People are looking for ways to improve their health and these are natural ways you can do that. We grow elderberries which was one of our first products and it actually reduces the amount of time that you have a cold plus it protects you if you have a cold. We do it to educate people about their health and our business has just taken off."
For those interested in natural ways to improve their overall health or looking to gift unique beauty products as the holidays roll around, Dr. Nettles Natural Beauty is a must-try!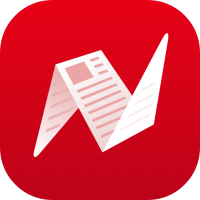 This is original content from NewsBreak's Creator Program. Join today to publish and share your own content.