PENSACOLA, Fla.-- Many parents in the Escambia and Okaloosa County school district are concerned as COVID cases rise, and safety protocols are scarce.
On Aug. 27, Florida Circuit Court Judge, John C. Cooper overturned Governor Ron DeSantis' executive order that banned masked mandates in  Florida public schools. Yet, many parents in the area are still dissatisfied with the lack of safety measures from their children's school administrators.
There are currently seven hospitalizations in Escambia County for individuals under the age of 18 according to the Escambia County COVID-19 Dashboard. 
Jeffrey Tremmel is the parent of a ninth-grader in the Escambia County school system. He's concerned about the high number of students that don't wear maks indoors and how numbers may rise for the school district.
"He attended school virtually in middle school for a year and a half," Tremmel said. "We made the decision to send him back into school because we didn't want him to miss out on the social interactions, clubs, performances, so we sort of assumed that schools would do the right thing and they really haven't."
Tremmel says he emailed Superintendent, Dr. Timothy Smith, voicing his concerns but has yet to receive a response after about two weeks. He says the canceling of field trips is pointless if students will be two feet apart in class without masks.
"I don't think it's a civil rights issue, it's a public health issue. These aren't extraordinary measures at all. They get on to girls for wearing shorts too short or boys whose pants hang more than two inches below the beltline, but you can't mandate a mask?"
Tremmel encourages his son to wear his mask indoors and to take it off when he is outdoors for band or other physical activities. He says he doesn't want to interfere with his activities too much but believes a mask indoors is a basic task he can do to remain safe.
Okaloosa County parent, Rebekah Arrington, shares the same sentiments, as she worries about her fourth-grade son's safety. Because elementary-level students aren't old enough to take the vaccine, she believes that higher encouragement of mask-wearing in the school should be implemented.
"The thing that frustrates me is my son has asthma and so he's a high-risk person for COVID and he can't get vaccinated yet because he's not old enough," Arrington said. "There's no mask protocols at all. He wears a mask but he's one of the only people in his class that wears a mask."
Arrington said her son has already missed 10 days of school due to showing COVID symptoms. She has expressed her concern to both school administrators and Superintendent Marcus Chambers but was told by administrators that they can only encourage the wearing of masks. Now that Gov. DeSantis' ruling has been overturned, schools can now mandate mask-wearing. As a solution, she would like schools to offer full distance learning options if they aren't going to enforce mask-wearing.
In the coming weeks, many parents are hoping that there will be updated directions from the Superintendents and individual principals of elementary, middle and high schools in the area on how to better protect teachers, students and faculty in the area.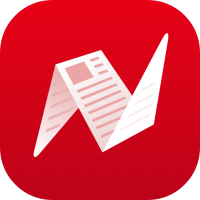 This is original content from NewsBreak's Creator Program. Join today to publish and share your own content.