PENSACOLA, Fla.-- Tanissian Mckinnies is the proud owner of "Prosperous Creations," a business that specializes in custom creations for customers. The tailor-made items are perfect for birthday parties, family reunions, back-to-school pieces and more.
Mckinnies' business started with just bracelets in May 2016, and since then has expanded to bling mugs, niche apparel and more. She recalls a prayer from her pastor being the first time she saw herself going into entrepreneurship.
"I just began to pray and ask God what my talent was," Mckinnies said. "So initially it was just jewelry and then as I continued to trust God and have faith, He just enlarged my territory to go into design and graphics and customizing pretty much everything."
Like many small business owners, Mckinnies had to get accustomed to the challenges of making her vision a success, which often included learning the ropes on her own.
"Initially I think it was a little bit of a struggle because I didn't come from an entrepreneurship family per se. Like I said it was something that was kind of spoken over me. But what has made it easy for me is having a great church family, having my children that are supporting and pushing me."
Mckinnies recently went back to school, to pursue a business degree. The formal education has allowed her to learn more about branding and marketing and then putting that knowledge directly into her business.
One of the most important aspects of her business is ensuring that she is satisfying the customer's needs with designs that they can't find elsewhere. Rather than patrons using an online vendor where they never get to communicate with the designers, Mckinnies' brick and mortar store as well as her online store, gives customers the chance to fully communicate what they're looking for.
Her store is located in the Warrington area near Pete Moore Chevrolet car dealership. There, customers can fill out an order form to their specific standards and their creations are made right there in the shop.
"We create with the client in mind. I like to keep my business a little different than the average custom-item business. A lot of my clients, honestly once something is made for them, it's customized just for them and I don't make it again. There are no duplicates, it's one of a kind."
As Mckinnies has gained more knowledge about entrepreneurship, she has found solace in instilling that knowledge into young, female entrepreneurs in the community. She meets with teenage girls once or twice a month, teaching them the basic ropes of business ownership such as how to design a logo, coming up with a business name and other branding skills.
"Prosperous Creations" prices vary depending on the customers' creations they have in mind. Her high-quality t-shirts start at $25 and logo designs start at $85. In addition to her one-of-a-kind designs for individual customers, Mckinnies also has a selection of pre-made pieces on her website such as "Faith Over Foolishness" t-shirts and tooth gems.
For more info on "Prosperous Creations," like their page on Facebook and view their website.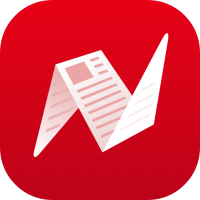 This is original content from NewsBreak's Creator Program. Join today to publish and share your own content.