PENSACOLA, Fla. -- Pensacola native Michaela Young started learning how to make jewelry at the beginning of this year, hoping to master a skill she's always wanted to learn. Now her craft has launched into a full-blown business as her one-of-a-kind merchandise is sold in South Florida, Tennessee and online.
Young is the founder of "The Crescent Garden," an online earring and hair accessory business, named after her love for all things plants and celestial.
For Young, everything seemed to come together very quickly for her business from the technique to the name.
"Somehow 'The Crescent Garden' just came to me because the crescent moon signifies feminine energy and then obviously in a garden there are all kinds of things," Young said. "You can really plant anything you want. So I just felt like that was a good way to bring all the things I liked together. I tell people that  'The Crescent Garden' is for everyone."
Her gender-neutral, polymer creations can take anyone's look to the next level with their outdoor and eclectic themes.
After first trying out beaded jewelry, she found more success in using polymer clay to get the creations she envisioned.
"Beading jewelry takes a really long time and it's really hard to get intricate details in the way that you can polymer clay. So I went home and I was able to find a multitude of research options and Youtube videos. I started my business in about a week. I came up with the name and made my logo, got my website ready and did all of that literally in a week."
"Thankfully it's one of those things that I don't really want to say is easy to get into, but I guess I've always been someone who could catch on to things very quickly."
Customers can shop on the company website and window shop virtually via Instagram. Some of Young's favorite pieces are any of the rain cloud earrings and bigger scale pieces. She offers a variety of styles ranging from colorful cacti to garden critters like snakes and butterflies.
In February, Young was featured on the "Moonlight Roller Skate Shop" Instagram page for Black History Month. The promotion from the Chattanooga business helped her business gain traction online and eventually Young was able to partner with them and have her merch sold in their shop.
Young's merchandise has also been featured in SHOWFIELDS Miami. Known as "The most interesting store in the world," the business redefines retail as small businesses, especially minority businesses, get the chance to showcase their work in a communal space.
As a Black, female business owner, Young has viewed her merchandise being sold solely online and not in-person in Pensacola to be a positive rather than a negative. Young recalls the downright awkwardness that has come with possible customers considering buying her merchandise but deciding against it in part because of her identity as a Black woman.
Those interesting in patronizing "The Crescent Garden" can lookout for a new merch drop on Sept. 5. Because the pieces are handmade, repeats of designs are few and far between. Young's affordable prices and shipping are the perfect opportunity for unique gifts or something special for yourself.
You can view Young's designs on Instagram @thecrescentgardenn.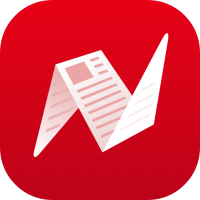 This is original content from NewsBreak's Creator Program. Join today to publish and share your own content.