PENSACOLA, Fla.-- If you're familiar with any Pensacola community events that help eradicate homelessness, then you probably know Caleb Houston's name. The local housing organizer was awarded the "Community Service Award" by the Pensacola Branch of the NAACP on Tuesday.
Houston, the founder of "Huts 4 Our Friends" housing shelter and "There Is Hope" rehabilitation center, knows firsthand the struggles of homelessness and battling addiction as he often shares his story across his social media platforms. Now, he has devoted his life to assisting those that are unhoused.
Tiny homes have been a way for housing activists nationwide to provide a more durable means of shelter for unhoused individuals, rather than tents. Houston and a team of volunteers kickstarted the housing project in the area.
"'Huts 4 Our Friends' started earlier this year, Houston said. "They were originated in Eugene, Oregon and the gentleman that started them, his desire was that they'd trend in other cities. Right now we have five built so far. We're planning to have 100-200 built and disperse them in different parts of Pensacola."
In addition to the tiny homes project, Houston also tends to the rehabilitation center daily, helping men, women and children get on their feet.
"We've created a building that was once a probation office that I spent about four years on probation in. Now we have renovated it, cleaned it and set it up for a rehabilitation center. We have three hospitals that are partnered with us to provide support groups as well as resources to help rehabilitate individuals that are in need. We have some very prestigious companies and corporations that are involved with what we're doing and so it's truly been a blessing."
Although Houston isn't serving the community to be recognized, he was overcome with gratitude when the NAACP reached out to him.
"It was amazing to get such a call and I was shocked, to say the least. Just looking at the work that has been put into helping our community become a better place for everyone to live it's just been the mission in itself. I was very excited, humbled and honored to receive such an award and I just look forward to continuing to do the work."
On Tuesday, Houston shared to his Facebook page how emotional the recognition has been, as the NAACP award is his first time winning an award of any sort. He humbly thanked the NAACP and Jesus,  mentioning God's grace over his life. He keeps God at the center of his work and often credits his relationship with God for the prosperity of his organizations.
"My faith has really been developing through reading the word of God and studying. I believe that it's so important because in life you're going to deal with opposition, adversity and trials. In this line of work you have to maintain that faith because when you're dealing with those oppositions and trials you'll be able to stand through them."
A few months ago over $10,000 worth of merchandise was stolen from Houston's organizations. He said he could have easily wanted to give up but because of his faith, he was able to maintain and serve the community. He says that God spoke to him that day that it isn't about material items. Within the same day, a family came in and shared that they recently lost a family member that was following Houston's journey, but he was able to get sober and give his life to Christ before passing because of how he was encouraged by Houston.
Houston says that the community can continue to be a support by volunteering at both "There Is Hope" and "Huts 4 Our Friends," as he hopes they will be able to expand their reach in the coming months.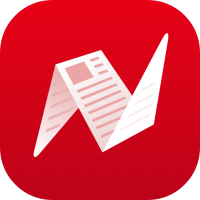 This is original content from NewsBreak's Creator Program. Join today to publish and share your own content.