PENSACOLA, Fla.-- The last 18 months have provided trying times for many parents, teachers and students in the city. As schools in surrounding counties are gearing up to head back to school in just a few weeks, Florida's tax-free weekend provides families and school employees slight economic relief as they purchase back-to-school supplies and clothes at a discounted price.
In April the Florida Senate passed the "Broad-Based Tax Relief Package" giving tax breaks to families and businesses after a year of reckoning with the COVID-19 pandemic. Included in the relief package was an expansion of the usual Florida tax-free weekend, making a 10-day sales tax holiday for shoppers to save 6% on back-to-school supplies and equipment.
The holiday began at midnight on July 31 and will end at 11:59 pm on Aug. 9. During this time shoppers can save on clothes, shoes and other accessories that are $60 or less per item, specific school supplies that are $15 or less per item and "the first $1,000 of the sales price of personal computers and certain computer-related accessories." The Florida Department of Revenue has compiled a full list of discounts and exemptions.
But for many Escambia County parents and teachers, the tax-free holiday came after they had already bought their supplies and clothes.
Nina Mazur is the legal guardian for her grandchild who is starting kindergarten this fall. Mazur got her shopping done earlier this summer, noticing that back-to-school shelves in stores were emptying out fast.
"I personally purchased items before it started," Mazur said. "I think I purchased mine on the 22nd of July and then there were a couple of things I wasn't sure about. So when I went into the store probably around the 28 or 29, the store shelves were already kind of bare. It seems like a lot of people are purchasing before we even get to the tax break."
There are 67 counties in Florida, with all of the areas starting school between Aug. 9-23, and 41 of the schools starting on Aug. 10 like Escambia County. Like Mazur, it may have been more helpful for other guardians and teachers if lawmakers pushed the date up earlier in the summer.
Mazur also considered that the savings from the tax break holiday wasn't worth waiting until it was too late to find many of the items on the supply lists.
I don't need a big purchase of a computer or something, I think that's maybe the one item that makes sense for the tax break where you actually get a nice little discount. I got everything on the list for kindergarteners for the school district and then I also got the extra wish list things and when I look back on my taxes, it was like $5… But I still spend around $89."
According to the Florida Retail Federation "about 70% of families plan to start shopping at least three weeks before school begins with average spending of $848.90 per household." With that in mind, the tax-free holiday could be beneficial to those who chose to wait. The annual challenge however, will be facing the large crowds and hoping to secure all the items on your list.
Do you think the tax-free holiday is helpful or should it be changed to an earlier date next year?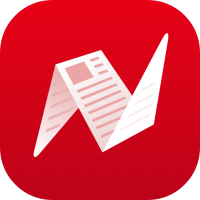 This is original content from NewsBreak's Creator Program. Join today to publish and share your own content.