PENSACOLA, Fla.-- Bodacious Bookstore and Cafe is one of the few remaining independent bookstores in the city, located downtown underneath the Southtowne apartments. The bookstore opened in August 2019 but due to COVID-19 closed for an extended period, with a re-opening in June 2020.
The cozy bookstore and cafe is a hidden gem in the downtown area for those looking for a quiet study area or to get away from their main business Bodacious Shops on Palafox Street. The bookstore offers bookclubs, author signings, children's storytimes and more. Bookworms can dive into a great book while indulging in Bodacious' delectable meals and beverages.
Sami Fitzgerald is the events intern coordinator for the bookstore and has been helping to amp up their events and community outreaches for the past seven months.
"Our location is off Intendencia instead of the main one on Palafox so we kinda get lost in the shuffle so we thought picking up some of our events and bringing the community together would help to spread that awareness," Fitzgerald said. "I've been coordinating and running with my manager to bring in community events. We've done a multitude of reader theateres, special storytimes, thins like that."
Fitzgerald and the entire staff are gearing up for their "Christmas in July" event taking place Saturday and Sunday. The bookstore will offer special deals for the two-day event such as buy one book, get an ARC for free. They will also have a special story-time at 11 a.m on Saturday with surprises in store for guests and will have a showing of "Elf" on Friday at 6 p.m for $5 with free candy for patrons.
"We wanted to do 'Christmas in July' to just have a fun little moment celebrating the summer. Because of COVID a lot of things have been shut down, a lot of things have been a little lesser than how we used to celebrate them so we thought it'd just be fun to kick it off in the summer a little early."
In addition to the "Christmas in July" event, the store will be hosting a Teacher Drive July 24-31 to show their appreciation for educators in the community who will be returning back to work Aug 1.
"We'll be doing a full drive to collect school supplies for teachers in Escambia county," Fitzgerald said. "We'll be taking in everything from elementary to high school. We've got a full list and there will be a box in the shop. On the 31st we'll be bringing that box over to the school district so that they can disperse it among teachers because we'll know they'll need some assistance as they go back into full classes in the fall.
The bookstore is accepting items such as expo markers, tissues, pens, pencils, highlighters, etc. Those interested in donating can be on the lookout for a full list of supplies via their social media accounts.
If you're looking to beat the heat this weekend, be sure to visit Bodacious Bookstore and Cafe and be transported to a winter wonderland of fun!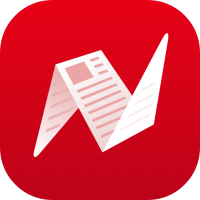 This is original content from NewsBreak's Creator Program. Join today to publish and share your own content.