This Saturday patrons can support local artists and business owners at Pensacola Arts Market pop-up event at Gary's Brewery and Biergarten.
Founded last year by local artist, Marri Salt, the market is in full swing this summer with fun and merchandise for the whole family. She first featured the market in the Brownsville area near Taste of Jerusalem and later moved to a park in East Hill. Now Salt and local artisans are making their move at Gary's Brewery and Biergarten.
"I've been hosting markets in Pensacola since before quarantine," Salt said. "I did a market right when things were starting to clear up in Florida in November and everyone was really excited when we were outside. Pensacola Arts Market is a network for our artists and then we present our work to Pensacola. That's the really cool thing, it's a natural support group for one another which makes the market all the better for the people who are patronizing us."
On July 24 from 4-8 p.m, Pensacola Arts Market will be at Gary's Brewery and Biergarten on Newman Avenue near NAS Pensacola. The family-owned and operated restaurant and garden offers beer and wine and is the perfect combination with Salt's market which aims to promote entrepreneurs and small businesses in the area. The brewery will be serving bratwurst and charcuterie boards along with their signature drinks and The Wacked-Out-Wiener food truck will be on-site from 4-9 p.m. Patrons can also hear live music from local musician Nick Andrews while they eat and shop.
The market will showcase local handmade and hand-grown art such as soaps, jewelry, crocheted wares as well as baked goods and desserts. The market is the perfect place to find personalized and one-of-a-kind gifts. With free admission, patrons can spend their coins shopping at more than 20 vendors in the garden, including vintage clothing shops.
"In the market, we do a little focus on sustainability even though it says 'arts market' it's nice to have some nice vintage clothes that people can buy. It's sustainable and fashionable!"
Salt gives customers a sneak peek of the merchandise via Instagram and Facebook. On Instagram @PensacolaArtsMarket she has been featuring local business owners' products daily to allow patrons to get an idea of what they can expect.
"I do a lot of marketing for my markets because one thing I've noticed is that some markets don't showcase their wares and I just want the public to know who's gonna be there," Salt said. "So I started off with a little flyer at the beginning and then everything in between is who's going to be there."
Moos Moos Bakery, located on Barrancas Avenue, will be there with their gourmet cupcakes and treats. Convenient Feels and Let Us Get You Stoned will offer a variety of handmade earrings, bracelets and more. Salt will be featuring her artwork at the event as well.
For more previews of what customers can expect on Saturday, they can follow along on the fun via Facebook and Instagram.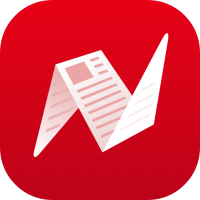 This is original content from NewsBreak's Creator Program. Join today to publish and share your own content.