PENSACOLA, Fla. The opening of Pinspiration on Davis Highway last May was like heaven on earth for craft and DIY lovers in the area. With COVID-19 restrictions lifted this summer, the business has become a hot spot for those in the community looking for something new and adventurous in town.
The franchise welcomes ages old to young to participate in different craft stations, splatter rooms and group events. The all-in-one studio allows patrons a space with plenty of resources and staff on standby to guide them in their work, while leaving their mess at the studio and taking home their finished product.
Kristina Raish is the manager of the studio, who has been a big fan of the franchise for years. 
"Most crafts you can walk away with that day," Raish said. "It takes usually two and a half to three hours to complete a project… While you're doing so you can have a snack, drink a glass of wine or cup of coffee, chat with your friends. There's no time restrictions to what you're doing."
Individuals with any skill-level is welcome. While the employees, who are referred to as muses, don't model the craft for you, they will certainly help and teach some basic principles.
"In addition to fun and crafts we do teach some basic elements of design in art. We talk a lot about space, line, and texture, and especially color and color theory!  We just teach it though Fun like throwing paint against a wall and seeing how it blends together or maybe we'll talk about creating line while making a shooting star string art."
Kids, in particular, have been able to take advantage of all the fun as summer camp has been in session.
Raish has been able to see the joy on kids' faces all summer as they put their artistic abilities to the test in the studio.
"Our camp is geared towards kids six to 12-years-old," Raish said. "It runs Monday through Friday from 9 a.m to 12 p.m… Every day kids can expect to make two to three themed projects and every day has a different craft and a few smaller crafts."
Every Friday of camp concludes with a splatter day in the splatter room, decorating canvases, pillowcases and other items with paint. The splatter room is one of the business's most popular attractions as customers release their inhibitions and make a bit of a mess.
Campers are getting ready to launch into Outer Space DIY Craft Camp, with out-of-this-world crafts and snacks. The cosmic crafts week begins Monday and runs through Friday, where campers will make two to three crafts per day, with music, movement time and snacks in the midst of their project creation.
Pre-registration for the week is required but parents that would like their kids to participate in future events can look forward to "Summer Olympics" and "My Perfect Pet" themes of summer camp in the upcoming weeks.
Those that are interested can visit "Pinspiration Pensacola" on Facebook and walk-in to the studio and check it out for themselves.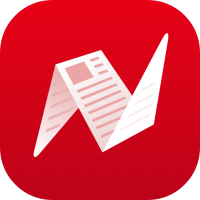 This is original content from NewsBreak's Creator Program. Join today to publish and share your own content.