Anna Chernova is a famous tattoo artist in Los Angles.
Los Angles is an idealistic place for tourism because of its beaches and lovely weather. Besides that, there are large numbers of people who visit Los Angles as "Tattoo tourism". Anna and Konstantin is a Russian couple famous as the best tattoo artist in Los Angles. Talking in an interview Anna described that the moment she holds tattoo machine in her hands; she started enjoying this job and thought that there is no way back, so she opts it as a career. Whereas Konstantin explained that he was studying in a military school, where he got some tattoos and then he started doing it as a permanent job. Both of them got their first project at the age of 20
Every business person has some goals and vision about his work. This shows the level of commitment one has with his work. They always try to bring innovation to their work and their goal is to introduce a new perspective in a tattoo industry through their unique ideas. They love to do experiments with their work to make it more spectacular and impressive. "Black and grey" and "dot work" are two methods that both of them use in tattoo making and that always make their work a masterpiece. Their objective is to market their own concept in the tattoo industry.
All of us have an ideal in our life to which we are looking up to. Talking about their favorite celebrities Anna said that she follows a Russian actress "Vikki Fox" for a very long time. She added that Vikki Fox has a very fascinating and charming personality that always inspires her. Konstantin favorite personality is also a Russian actress Valeria Dmitreva that always inspires him. Being who you always make you stand out of the crowd and make yourself a unique individual. All you need is to set the right priorities in your life. You have to know to whom you have to respond or ignore.
Anna and Konstantin have similar thoughts on this they are happy with their own selves and this is what that makes them strong and sparkling every day. They make tattoos in different places on the body. Every tattoo specifically designs for a different part of the body. You can't make a single tattoo in a different part of a body. You have to modify your tattoo according to a body part you have chosen. Most often they draw their tattoos by following a freehand method. In this method, you have to follow your mind and draw freely with your hands.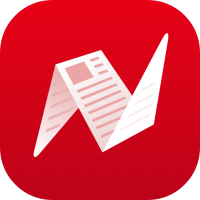 @strokin_dark
@horror_tattoo