The franchise business in India is booming at a rapid pace. You can see a lot of recognized brands that are offering their franchisees to passionate people who want to earn a decent income by doing business under the tags of popular brands. In the current franchise business scenario, the education franchises are getting top positions since this sector is vast and in demand in India as well. If you are making your mind to dive into the ocean of earning opportunities and branding, then you can get a franchise business from a leading coaching brand. Though, owning a franchise business is not a cakewalk.
Let's take a look at the common mistakes that one should evade when choosing a franchise business.
Due to the lack of adequate knowledge, you might make mistakes that must be avoided.
Not making a proper business plan
When it comes to commencing a franchise business, a lot of people just dive into it without having a business planning. Though, planning is a must for doing a business successfully, so if you want to buy a franchise then you should make a precise plan that how you do it? It is also crucial to know about the resources that you need to make a successful venture.
For example, if you want to invest in a coaching franchise then you must have the vision to execute it well. In order to open a tutoring institute, you need a suitable place, academic staff, and good infrastructure as well. If you think that you can make a success by surpassing the agenda, it might place you at a wrong phase.
Assume to get rich in a short period
Success has no shortcuts and this phrase is applicable when it comes to investing in a franchise business. It is a common delusion among people that getting a franchise from reputed brands will make them rich quickly. But, in reality, it is not the situation. In order to become a successful franchise, you need to have marketing plans that require practicality to target a local audience.
For instance, if you want to establish a coaching institute under the brand name of a famous company, then there is nothing like a magic wizard that can bring students to your academy. You have to market your business to grab the attention of local students that seeking for tutoring classes. There are numerous advertising methods that you need to invest in to derive results. It can take time but in the end, you will get a good return on investments.
Lack of market research
Well! It is easy to get excited when it comes to starting a franchise business. You may get enticed quickly by the large brands and might run behind them without doing enough research. There are many brands in India that offer education franchises, but it is not necessary that each one is suitable for you to build a business under the specific brand name. You should implement the market research to attain the required information about the systems and policies that are necessary to follow. You should also make a real evaluation of the top performing coaching companies as it will give you a clear perspective for the scope of working under the tag of a specific brand name.
Not maintaining the adequate cash flow
It is essential to understand for you that franchise businesses will not be going to make bigger profits at the initial phase. Hence, businesses take time to reach the level of generating expected revenue so when you buy a coaching franchise, it would take time to establish. It is notable that during the initial phase, you should maintain adequate cash flow to manage the operating cost for your institution. You should also maintain cash flow for your own expenses, as it will not let you suffer from financial hardships. You must enquire about the business facility before getting its franchise to ensure that it will suit well to achieve your business goals.
Not having sufficient information and training
Diving into the business of a tutoring franchise without acquiring knowledge and training to run it can lead to a failure. Though, you may have experience of teaching to students, but when it comes to rendering coaching services on a bigger platform, it might seem difficult. So, when you want to get a tutoring franchise it is vital for you to acquire thorough information about the system and protocols to follow. You should consult with your franchisor to get the proper training to know how to handle the responsibility to manage coaching for a large number of students. You should know how to manage batches of learners for diverse tutoring needs such as IELTS, bank exam preparations, government exam coaching, and general tutoring classes, etc.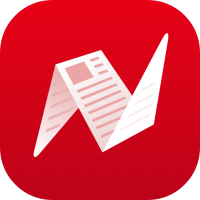 This is original content from NewsBreak's Creator Program. Join today to publish and share your own content.