It's a fact: New York City has the best pizza in the country. Some say it's the water, while others claim it's pure technique, but whatever it is, New York's pizzaiolos are doing something right. From Neapolitan to Roman, round to square, here is our list of the finest pizzerias in Brooklyn, whether you're grabbing a slice on the go or dining in to enjoy a pie with loved ones.
Photo Courtesy of Mo's General
Mo's General, a sleek corner business serving square slices, speciality coffee (through SEY), and a variety of pastries, is a recent addition to the Brooklyn pizza scene. Former Craft chef Mac Murdock and partner Max Katzenberg (Olmsted) are behind the new concept. Pizza service starts at lunchtime and lasts into the evening.
Rosie Pizza Bar, which opened this summer and is run by Giulio Adriani and Aurelio Petra, allows customers to create their own 10 or 14-inch pan pizzas with toppings like feta, smoked mozzarella, and artichokes, or order off the menu items like the Devil, which is topped with soppressata, jalapeos, and chili honey. While most pan pizzas are square, the team at this restaurant makes theirs circular.
Bar Camillo, with its ultra thin, crunchy-crusted pinsa Romana (Roman-style) pizzas, is still going strong despite having opened just a few weeks before the pandemic lockdown. Pinsa Romana is a term used to describe an old method of pizza cooking in which oval-shaped pies are prepared using a heartier flour blend (high protein wheat and rice flour) and high hydration (resulting in a wetter dough that is pressed flat with one's fingers).
Frank Falcinelli and Frank Castronovo, the duo behind Frankie Spuntino, one of NYC's most popular casual Italian restaurants, unveiled F&F two years ago. The team is reinventing the typical slice shop by utilizing dough that has been naturally fermented for several days and producing pies with simple toppings prepared from high-quality ingredients.
With its rustic, exposed brick dining area, this Crown Heights institution serves outstanding Neapolitan pizzas with the required char, burned in the restaurant's huge wood-fueled hearth. Chef and owner Ron Brown serves a dozen red and white pizzas at Barboncino, with largely typical toppings like clams and house-made meatballs.
This legendary New York City slice store isn't flashy; it just serves really nice, crisp pizza by the slice (quite large slices, in fact). Best Pizza, which was founded by Frank Pinello in 2010, serves a classic 20-inch round cheese pie that can be customized with a variety of toppings. The shop's wood-fired oven is used to bake all of the pies.
Since 1965, Di Fara has been serving pizza by the slice and is regarded the gold standard for a typical New York slice. Domenico De Marco owns and maintains this iconic shop (the team now has two more), which specializes in round and square pies topped with high-quality Italian ingredients.
The pillowy, chewy crust, which is the result of a 36-hour ferment, is one of their signature features and part of what makes their pies so enticing. Don't miss their signature two-tomato-strip classic cheese pie, or the MVP, which is topped with a red sauce-vodka sauce mix and pesto splatters.
This basic brick oven pizzeria, owned by Chris Iacono, brother of Lucali owner Mark Iacono, is known for its very crisp, thin crust pies. Giuseppina's has a dark trattoria atmosphere to it, with a central wood-burning oven that cooks a short menu of 19-inch pies.
This always-bustling casual slice business is run by Massimo Laveglia and Nick Baglivo, who have clients sign up for thin crust, burrata-topped pies that they eat off paper plates while sitting on a patio table or nearby bench.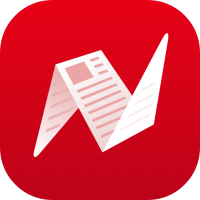 This is original content from NewsBreak's Creator Program. Join today to publish and share your own content.