And a few uncomfortable truths. 
The majority of Covid-19 cases are now coming from vaccinated people in several parts of the world with high vaccine coverage. Calling it a pandemic of the unvaccinated as we used to is no longer appropriate. Even though the Covid-19 vaccines still work, it is now a pandemic of the vaccinated. How and why has it come to this point? 
The discrepancy between % of cases and vaccine effectiveness 
Despite that, the Covid-19 vaccines are still effective at preventing infection and severe disease. The same U.K. PHE report has also reported that the vaccines are still 60–85%, 65–99%, 90–99%, and 90–95% effective at preventing Delta infection, symptomatic disease, hospitalization, and death. The U.S. JAIC report has also calculated that the mRNA vaccine's effectiveness is 41% against infection and 62% against hospitalization. 
Here is an informative slide from the JAIC report that details the vaccine breakthrough cases (blue wording) and vaccine effectiveness (in the box):
"As far as I know, this is the largest dataset of vaccinated Americans for breakthrough hospitalizations, [with] data several months out from getting vaccinated, multiple weeks into the 4th Delta wave (with the caveats of an insurance claims resource)," Eric Topol, MD, one of the most influential physician-scientist worldwide, said in a tweet. (Another caveat is that only data for 65-year-olds and above are analyzed.)
Thus, there's a discrepancy between (i) % of vaccinated people among infected or hospitalized cases and (ii) vaccine effectiveness. In other words, if vaccines work, then why are most cases coming from vaccinated people?
The denominator
It's mostly due to the increasing population vaccine coverage. As Ed Yong of The Atlantic wrote: "Even though vaccinated people have much lower odds of getting sick than unvaccinated people, they'll make up a sizable fraction of infections, hospitalizations, and deaths if there are more of them around."
Thus, the denominator (size of vaccinated population) matters a lot in such situations. As Lucy D'Agostino McGowan, M.S. and Ph.D. in biostatistics, an assistant professor of statistics, explained: "If you see something like x% of the sick/hospitalized/deceased were vaccinated, the better the vaccine uptake the scarier this number will seem! It is using the wrong denominator."
(We also see this problem of ignoring the denominator to misuse the numerator of the number of vaccine-related adverse events and post-vaccine deaths. Read this one for more info: Underreporting and Post-Vaccine Deaths in the Vaccine Adverse Event Reporting System (VAERS) Explained.)
Let's take the JAIC report to illustrate the denominator's importance:
Sure, 71% of infections came from vaccinated people. But this 71% is also part of the 2.6% of breakthrough infection rate (i.e., 148K infections out of 5.6M fully vaccinated individuals). 
Sure, 61% of hospitalizations came from vaccinated people. But this 61% is also part of the 0.5% breakthrough hospitalization rate (i.e., 30K hospitalizations out of 5.6M fully vaccinated individuals). 
[Feel free to skip this section]
Critics might then argue that such info lacks two crucial details: time period and control group:
How can we be sure that the breakthrough infection and hospitalization rates won't exceed 2.6% and 0.5% in the future as SARS-CoV-2 spread through the vaccinated population? If it exceeds, how can we be sure if the vaccine is actually effective when controlled for time? 
How can we be sure if the 2.6% and 0.5% breakthrough infection and hospitalization rates in the vaccinated population are not the same as the unvaccinated population? If they are the same, then there's no point in getting the vaccine. 
Answering these two questions fairly would need another randomized clinical trial (RCT). But doing a vaccine RCT at this point is nearly impossible. 
To perform an RCT, we need to randomized people to the experimental (vaccine) and control (placebo) groups. Such randomization controls or negates the countless variables that differ between people, ensuring that the outcomes seen are strictly due to the experimental intervention (vaccine). 
In contrast, observational studies without randomized groups cannot control every factor that may affect the outcome of interest, such as genetics, behavioral, and environmental factors. Observational studies usually control for controllable factors only, such as age, sex, and comorbidities. 
Therefore, conducting another vaccine RCT at this point is impractical as many people have gotten the vaccine. Sure, we can compare vaccinated with unvaccinated populations in observational studies. But observational studies cannot prove causation because of no initial randomization. 
So, we can only rely on previously completed RCTs — that have proven that Covid-19 vaccines work better than placebo — to answer those two questions stated above as fairly as possible: 
No, we can't be sure if the vaccine will still work after some time as immunity wanes. Thus, we must monitor this concern with observational studies under the premise that vaccines work. If vaccine effectiveness declines over time, especially against hospitalization and death, then it may be time for booster shots. 
Yes, those breakthrough rates of infection and hospitalization in the vaccinated population are not higher than the unvaccinated population. Because we already have the premise that vaccines work from previous RCTs. This is unless other confounding factors are involved, such as lack of masking or distancing in the vaccinated group, spoiled vaccines, or emergence of a new vaccine-resistant SARS-CoV-2 variant.
The uncomfortable truth
Many experts have criticized the 'pandemic of the unvaccinated' catchphrase because it implies that vaccinated people won't be affected and shifts all the blame to the unvaccinated when many of them are just distrustful or are victims of mis/disinformation. 
The phrase is also "just provocative…the more you stir the opposition, the more it convinces them 'I'm not going to give in to those people,'" Dr. Robert J Blendon, a professor of public health, health policy, and political analysis at the Harvard. T. H. Chan School of Public Health, said last month.
The media hasn't been fair either. "In some areas, many hospitalizations are unvaccinated and this is played up in the media," said Mitchell Tsai, a retired researcher and one of the most informed people on the pandemic, "But then they get quiet when hospitalizations in vaccinated rise." 
The truth is that vaccines do not always work. Its effectiveness is not 100% and can decline with time, especially among over 65 years old. The FDA advisory group has thus recommended booster shots for this age group. But boosters are not guaranteed to be very effective for long either, for many reasons such as the original antigenic sin or lack of hybrid immunity. 
As the population vaccine coverage rises, it will also become less and less of the 'pandemic of the unvaccinated' and more and more of the 'pandemic of the vaccinated.' The anti-vaccine groups will exploit this phenomenon to say that:
Covid-19 vaccines don't work.
Public health officials and scientists lied.
Your risk of getting Covid-19 is lower if you are unvaccinated.
Vaccination increases your risk of Covid-19. 
You (if you are not anti-vaccine) should wake up.
There's simply no one tactic that will end the pandemic. Our behaviors and other public health interventions besides vaccinations —such as wearing proper facemasks, avoiding indoor crowds, physical distancing, contact tracing, testing, quarantining, improving indoor ventilation, and living healthier to avoid chronic medical conditions — still matter. 
This is unless we manage to unlock the full potential of vaccines that have helped us subdue many prior infectious diseases to a great extent, such as smallpox, polio, Ebola, measles, mumps, rubella, diphtheria, whooping cough, tetanus, chickenpox, hepatitis A and B, rotavirus, and pneumococcus. Of course, there are other infectious diseases that vaccines can't conquer, such as influenza, hepatitis C, and human immunodeficiency viruses. 
If we could capitalize on the strength of hybrid immunity or invent a pan-coronavirus vaccine that's highly effective and long-lasting, as well as solving vaccine mis/disinformation and distribution to rural and lower-income regions, maybe — just maybe — we could really return to normalcy like before December 2019. But judging from the situation so far, with the pandemic of the vaccinated happening, such normalcy is unlikely to return.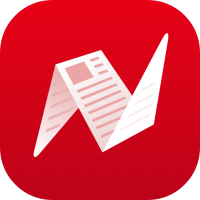 This is original content from NewsBreak's Creator Program. Join today to publish and share your own content.