Let's not forget that medical comorbidities include mental health disorders.
As of today, there have been 40 million cases of and 1 million deaths from Covid-19 worldwide. The combination of a growing aging population, a highly contagious virus, international travel, indoor crowding, socioeconomic inequities, and increasing prevalence of comorbidities like obesity, diabetes, and heart disease has proved to be deadly.
A less obvious comorbidity
Comorbidities are medical conditions that co-occur. They are often chronic (or long-term) and associated with unfavorable health outcomes. For instance, people with obesity and/or diabetes are at higher risk of greater Covid-19 severity than otherwise disease-free people. The more comorbidities a person carries, the worse their health outcomes tend to be.
Common comorbidities include diabetes, cancers, and diseases of the heart, lung, kidney, or liver. But there are also psychiatric comorbidities, characterized by disordered neural networks in the brain. Common psychiatric disorders are depression and anxiety, affecting 4.4% and 3.6% of the global population, respectively.
Are preexisting psychiatric diagnoses, such as depression or anxiety, a risk factor for severe Covid-19? In other words, are people with psychiatric comorbidity more likely to suffer worse Covid-19 outcomes? Researchers are beginning to explore this.
Psychiatric comorbidity and Covid-19
In a study published in September in JAMA Network Open, researchers at Yale University analyzed data of 1,685 Covid-19 patients in the northeastern United States, 473 (28%) of whom had psychiatric diagnoses before hospitalization. In the patient group with psychiatric comorbidity, the study noted a statistically significant higher death rate than what was observed in the nonpsychiatric control group: 36.8% (174 out of 473) versus 14.3% (144 out of 1,212) in a four-week follow-up.
After adjusting for age, race, other comorbidities (cerebrovascular, cardiovascular, lung, kidney, and liver diseases; cancers; HIV; and diabetes), and hospitalization location, the risk of death in the psychiatric group was 50% higher than the control group. This means that patients comorbid with psychiatric disorders were 50% more likely to succumb to Covid-19, regardless of age, race, or other comorbidities.
A chief limitation of this study is that a few important variables were not considered. These include how the patients were treated for Covid-19 and whether patients in the psychiatric group were taking any medications. What sort of psychiatric disorder(s) the patients had was also not clarified.
Notwithstanding this caveat, "this is the first study, to our knowledge, that characterizes the association of psychiatric diagnosis with Covid-19-related mortality," the authors wrote. "The primary finding is that patients with a prior psychiatric diagnosis while hospitalized for Covid-19 had a higher mortality rate compared to those without a psychiatric condition."
Common comorbidities include diabetes, cancers, or diseases of the heart, lung, kidney, or liver. But there are also psychiatric comorbidities, characterized by disordered neural networks in the brain.
A new study published in the Lancet Healthy Longevity found similar results. Using U.K. Biobank data, researchers in China looked at 50,809 people who received a psychiatric disorder diagnosis — such as depression, anxiety, substance misuse, or psychosis — before January 31, 2020, and 370,205 people who did not. They found that the "pre-pandemic psychiatric disorders" group had a 1.55-fold and twofold increase in odds of Covid-19 hospitalization and death, respectively, over the next six months. That same group also had a 1.74-fold increase in odds of hospitalization for other infections compared to the group without psychiatric diagnoses. As usual, figures were controlled for various confounders, including age, sex, race, income, smoking status, and other comorbidities. "These findings underscore the need for surveillance of, and care for, populations with pre-existing psychiatric disorders during the Covid-19 pandemic," the study authors concluded.
It seems that psychiatric comorbidities in Covid-19 were initially overlooked given that the first study on this matter only appeared in late September. The World Health Organization and Centers for Disease Control and Prevention have not mentioned psychiatric disorders as a risk factor for greater Covid-19 severity. And from what I observe in other Covid-19 studies, it is not common practice to include psychiatric comorbidity as a covariate when analyzing results.
Psychiatric comorbidity and infections
People with depression or anxiety are at increased risk for all sorts of infections, not just Covid-19.
For example, a 2015 study followed 976,398 individuals in northern Germany, 142,169 (14.5%) of whom were diagnosed with depression, for 11 years. The study looked at whether the depression and non-depression groups would differ in their future development of infections. The risk levels in the depression group, adjusted for sex and age, were calculated as follows:
Liver infection: 77% increased risk.
Respiratory tract infection: 58% increased risk.
Sepsis blood infection: 139% increased risk.
Skin infection: 46% increased risk.
Urogenital infection: 71% increased risk.
General bacterial infection: 70% increased risk.
General viral infection: 61% increased risk.
In this nationally representative study, we see that the onset of depressive disorder makes a person more susceptible to future infection. This finding is consistent with those of other related studies:
Psychiatry and immunology
Why do psychiatric disorders increase one's risk of infection and more severe disease following infection?
In my paper published in the Frontiers of Neuroscience earlier this year, we detailed the "chronic stress response loop" concept. Herein, any stressors (including psychological ones like depression and anxiety) create a disorder in the interlinked body systems — such as the gut, nervous, and immune systems. This disorder is only short term once the stressor resolves, and the body later heals. The problem arises when the stressor becomes chronic, which hinders recovery, and the disorder persists. As a result, the body systems weaken and are less apt to deal with stressors — whether psychological or environmental. That's why we see depressed people often stay depressed and get ill easier.
There has no doubt been a shift in how modern science views psychiatric disorders, particularly depression. Over the past 20 years, the classic brain neurochemical imbalance model has given way to a more holistic paradigm of chronic, systemic inflammation. And we know that chronic inflammation stems from a poorly regulated immune system that is not efficient in dealing with stressors such as infections.
Common psychiatric illnesses, such as depression and anxiety, could make a person more prone to infections, as supported in theory and clinical settings. Considering the hundreds of millions of people with depression or anxiety disorders worldwide, it is not illogical to expect that psychiatric disorders account for a portion of the total health toll of infections — including Covid-19.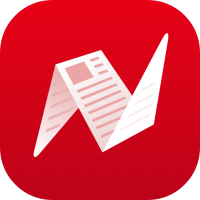 This is original content from NewsBreak's Creator Program. Join today to publish and share your own content.