Although neurological signs and brain structural changes persist in Covid-19, can the brain self-renew with time?
Science knows that the novel coronavirus, SARS-CoV-2, can replicate in human neurons and brain organoids. Brain damage and neurological symptoms are also not rare in Covid-19 cases. Whether such brain insults are long-lasting, however, remains uncertain. And a study published in The Lancet, "Cerebral Micro-Structural Changes in COVID-19 Patients — An MRI-based 3-month Follow-up Study," casts light on this topic.
Persistent Neurological Symptoms
In this study, researchers at the Huashan Hospital in China recruited 60 Covid-19 patients that had recovered for over three months (mean age: 44.10; 56.7% males) and 39 non-Covid-19 controls (mean age: 45.88; 56.4% males). Both groups of participants were matched in terms of age, sex, and prevalence of smoking, alcohol consumption, and underlying comorbidities.
During Covid-19, over two-thirds of these 60 recovered Covid-19 patients had neurological symptoms. Other common Covid-19 signs were fever (88.33%), cough (56.67%), and gastrointestinal distress (13.33%). Treatments used were antivirals (96.67%), oxygen therapy (61.67%), antibiotics (35%), and interferons (15%). And 78.33% of them had mild, 20% had severe, and 1.67% had critical Covid-19.
Three months later, over half (55%) of these patients still had neurological symptoms. Only the frequency of mood alterations and fatigue decreased significantly (blue asterisks) from 41.67% to 16.67% and 26.67% to 6.67%, respectively. Other neurological symptoms (see figure; such as headache, impaired mobility, numbness, myalgia, memory loss, etc.) persisted for over three months.
And the fact that 78.33% of these patients initially had mild Covid-19 is also concerning as it means that persistent neurological symptoms can affect mild Covid-19 cases as well.
* Blue asterisks (p <0.05) indicate statistically significant changes that are due to chance. No blue asterisks (p > 0.05) mean changes are not statistically significant. Source: Lu et al. (2020)
Persistent Brain Structural Changes
Next, the researchers used two brain imaging techniques: Magnetic resonance imaging (MRI) that captures cortical brain areas as a whole, and diffusion tensor imaging (DTI) that detects microstructural brain changes. Results revealed that at three-month follow-up:
Covid-19 patients had higher overall brain diffusivity and white matter volume — which further correlated negatively with memory loss — than non-Covid-19 controls.
Covid-19 patients had greater grey matter volume (GMV) in the right cingulate, left Rolandic operculum, left Heschl's gyrus, hippocampus, and olfactory cortices — which further correlated negatively with memory and smell loss, fatigue, and numbness — compared to non-Covid-19 controls.
Among the structural brain changes, only the cingulate gyrus correlated positively with Covid-19 severity during hospitalization. The cingulate gyrus is involved in attention, motivation, decision making, and learning. Put it another way; it also indicates that even mild Covid-19 cases may face persistent brain structural changes.
Notably, all brain regions are examined except the brainstem due to technical limitations, which is unfortunate given that the brain's cardiorespiratory center resides in the brainstem. Other study limitations, the authors admitted, were the small sample size and participants recruitment from one hospital only.
Notwithstanding these caveats, this study showed that recovered Covid-19 patients had increased brain diffusivity and enlarged white and grey matter at three-month follow-up. These indicate the brain is undergoing heightened metabolic activities. Why? The academics posited that these are 'functional compensations' where the brain is trying to repair itself from the insults Covid-19 inflicted.
"In this prospective study, volumetric and micro-structural abnormalities were detected mainly in the central olfactory cortices, partial white matter in the right hemisphere from recovered Covid-19 patients, providing new evidence to the neurological damage of SARS-CoV-2," the study authors concluded. "The abnormalities in these brain areas might cause long-term burden to Covid-19 patients after recovery, which was thus worth public attention."
Can the Brain Self-renew?
To sum up, this August study in The Lancet showed, for the first time, persistent neurological symptoms and structural brain alterations in Covid-19 cases. Also, note that the majority of participants in this study were middle-aged (mean age of 44) and had mild Covid-19. It seems terrible news; even mild and not-so-old cases of Covid-19 may suffer long-lasting poor brain functions.
On the other side, the human brain displays a remarkable capacity to self-renew with time, such as following stroke or traumatic brain injury. "Although the central nervous system (CNS) has been considered for years as a "perennial" tissue," explained neuroscientists at the University of Cambridge. "It has recently become clear that both physiological and reparative regeneration occur also within the CNS to sustain tissue homeostasis and repair." Brain renewal is driven by neural stem cells in the hippocampus and subventricular zone that remain active for life, which catalyzes neurogenesis and neural outgrowth to other brain areas.
Even the August study proposed 'functional compensation' at play in the brains of the recovered Covid-19 patients. Brain scans revealed increased metabolic activities and enlarged structures in those patients. Plus, those Covid-19 patients also showed fewer neurological symptoms at three-month follow-up. Perhaps, more time is simply needed for Covid-19 brain complications to pass.
This article was previously published in Microbial Instincts with minor modifications.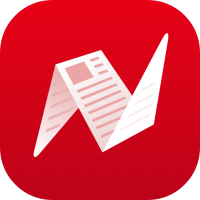 This is original content from NewsBreak's Creator Program. Join today to publish and share your own content.