At least, on Congdon Avenue
In previous articles, I've complained about the trend in "street racing," in my Elgin community. Now, I'm sure this happens in other towns, but I live in this one and am appalled at the arrogance of drivers who think it's okay to crank up the speed to 90 mph on a 35 mph road, specifically, Congdon Avenue, which is also known as Shoe Factory Road. Once a sleepy side street, it is now a busy conduit to adjoining suburbs like Hoffman Estates.
Last month two Judson University students were killed in a horrific crash caused by at least two of these speed-racing imbeciles. I won't share the details, but if you've read the newspaper stories, you know just how grisly this was. Those poor kids had their whole lives ahead of them and had the misfortune to be heading down Route 31 when the fatal crash occurred.
Time for the city to wake up, wouldn't you agree?
Last summer, I called the Elgin Police Department no less than five times. I'm a taxpayer. It's my right to live in an area where the rules are enforced.
I stressed that all they had to do, for a start at least, was put a squad in the neighborhood...show some type of presence. Nothing changed and finally, I gave up.
Amazingly, a few days ago I received a call from an individual in the Traffic Division of the Elgin PD and was told that the city was in the process of installing a speed tracking device, basically, what is known as a 'radar speed sign" on Congdon Avenue.
These devices are used worldwide because they're effective. In most instances. I say that because it's up to the person behind the wheel to slow down when the flashing speed alert on the sign shows that they're going over the limit.
But will they? I suppose that depends upon the character of the driver. From what I've witnessed, and heard, some of these drivers have the mental capacity of a pea.
From what I was told, this sign is considered to be a "fact-finder," so that the PD can determine where these street-racers are coming from.
We'll see. I'll keep you posted. This is undeniably a "baby step." But, I'll take it, for now.
As always, thank you for reading and I welcome your comments.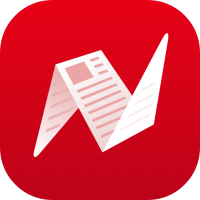 This is original content from NewsBreak's Creator Program. Join today to publish and share your own content.