Area thrift shops are happy to take our "gently used" items
During the pandemic and resulting quarantine, many folks made a commitment to decluttering their homes. I was one of them. I figured that with so much time on my hands and stuck in the house virtually all day, every day, I had no excuse to avoid a task that has been on my "to-do" list for far too long.
So I'm writing this story to serve as a reminder to any of you who've been procrastinating about getting your house in order.
Every now and then, when I get manic bursts of energy, I'll go through our home, quickly assess what hasn't been used in ages (humidifier, I'm lookin' at you), toss it into a bag or box, and head over to Goodwill in Hoffman Estates.
It's an incredible organization whose mission has always been to create jobs for those in need as opposed to merely offering "charity." And they've been at it since the turn of the 19th century when the Rev. Edgar J. Helms turned his dream into a reality.
Goodwill stores and donation centers are plentiful in the Illinois region, so why not take an hour or so today and gather up any clothes and/or household items that haven't seen the light of day since...forever...and drop them off at a center near you?
You can also make donations of furniture, books, clothes, household items, and more at Savers in Hoffman Estates. The store is huge and if you love unearthing treasures at thrift stores, as I do, you'll want to set aside adequate time to peruse all the cool stuff that constantly changes.
I know what I just suggested sounds counterproductive, but full disclosure: Whenever I make a dropoff at Goodwill, I always head inside to check out their latest stash of candles and candleholders. I've come home with some amazing finds!
One more place I'd like to recommend is WINGS Resale Store with locations in Hoffman Estates, Arlington Heights, and Schaumburg. All proceeds at WINGS are allocated to the support of homeless and abused women and children. It's another little treasure-trove staffed by warm and caring individuals who are more than happy to point out their latest finds.
Since today is "Give Something Away Day," let's honor that by heading over to our nearest donation centers with all the items we've been meaning to donate and actually do it. No excuses.
As always, thank you for reading.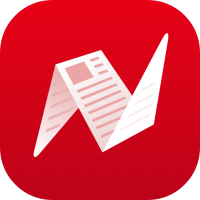 This is original content from NewsBreak's Creator Program. Join today to publish and share your own content.