Rambutans, anyone?
The Jewel-Osco on Summit Street in Elgin is one of the smaller stores in the huge grocery chain. The only reason I regularly shop there is that it's three minutes from my home. Sometimes, it's all about "convenience."
It's a decent enough market but often slow to catch on to new items. So imagine my surprise (and delight) to see that the produce section is stocked with such exotic fruits as rambutan and lychee fruit. They're both on sale as I write this and I'm going back for more!
Rambutans, which hail from Southeast Asia, look like strawberries from another planet with spikes! But don't let that deter you. These little gems are sweet and refreshing with a lightly floral taste.
Usually, rambutans are eaten out of hand as a snack and also tossed into fruit salads. Baristas also muddle the tasty fruit into cocktails. You can even use them as a fruit topping for ice cream, yogurt and other desserts. They're rich in the potent antioxidant, Vitamin C and have a high water content.
When you first see a rambutan you might be stumped as to how to eat them, but it's very easy. Simply split the skin apart with your nails or a sharp knife and peel the skin back to reveal the round, white fruit inside. It does have a pit so be careful not to eat that!
Lychees are also small and round, they are native to Southern China but are popular all over Southeast Asis. They're slightly sweeter than rambutans.
Although used in multiple dishes outside of the States, in America lychee fruit is mainly used for cocktails. They're a great source of Vitamin C, Vitamin E, potassium and polyphenols. That last one is a potent antioxidant and lychees have the second greatest concentration of all fruits.
Some people think lychees taste like grapes with a bit more acidity. To eat them, just peel as you would a rambatan.
I've got to hand it to Jewel Foods for branching out and offering up alternatives to apples, bananas, oranges and the like.
So head over to your nearest Jewel-Osco and give rambutans and lychee fruits a try while they're still in stock. And, please let me know what you think.
As always, thanks for reading!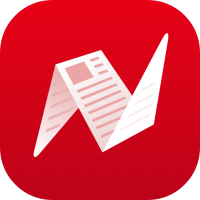 This is original content from NewsBreak's Creator Program. Join today to publish and share your own content.