Here's a great idea for all those blueberries you snatched up
The downtown Elgin Farmers Market is in full swing right now and there's an abundance of fresh veggies, fruits, artisan goodies like cheese and bread, and a lot more. So, if you haven't been, make sure you head over to 31 S. Grove Avenue and support our local farmers this summer.
I'm a blueberry fanatic. I love them for their sweet-tangy, goodness as well as their health properties. But, as I do with lots of stuff I love, I purchase way too much.
Since the past year has been tough on all of us, I'm trying to think of ways I can amp up my healthy eating routine in order to lose the eight pounds or so of pandemic pudge that crept up when I wasn't looking!
As summertime is crunch time a salad is an ideal choice It's hot as heck and you're hungry but don't have the energy nor the desire to pound down a heavy meal. But, salads can be so flat-out boring. Especially if you don't have much in the fridge other than a wilted head of lettuce and half a tomato.
On the other hand, if your produce drawer runneth over, like mine, it's a good idea to have a few creative recipes on hand that you can switch up for weekday lunches or a light dinner.
The great thing about salads is that you don't need a recipe, per se. Use whatever veggies float your boat. And don't forget the fruit! For heartier appetites, you can always add grilled chicken, beef, or shrimp.
The more colorful your salads, the healthier they are. "Eat the rainbow," as dieticians suggest, in order to get a full range of vitamins and antioxidants.
Here's a salad that's to die for. Guaranteed. I first saw the recipe in the New York Times, years ago and I've made it ever since. It hits every note: Sweet, crunchy, tangy, and refreshing. And, the colors!
Again, you don't need a recipe for this. Think of this as a "free-form" salad. Use as much of any ingredient as you like. For me, I like a lot of everything so I make enough for two or three meals.
All you need are grated carrots, which you can purchase bagged and already grated, fresh blueberries, sunflower seeds, extra virgin olive oil, and fresh lemon juice.
Dump the carrots and blueberries in a bowl, drizzle on olive oil and lemon juice. I love the fresh Mediterranean flavors of both those ingredients so I'm pretty liberal with both. Mix well, then add salt and pepper to taste. Finish with a liberal sprinkle of toasted sunflower seeds. I nuke them in the microwave after spritzing them with a little olive oil. Of course, you can toast them in a cast iron pan on the stove, if you prefer.
This salad will keep well in the fridge for several days. I make a big batch and eat as a side or a main meal. I'll bet even the kids will love this one.
Thanks for reading. Enjoy!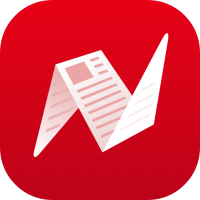 This is original content from NewsBreak's Creator Program. Join today to publish and share your own content.