An unforgettable meal, and experience.
When my husband and I wed over thirty years ago, we honeymooned in New England with stops in New York City both at the beginning of our trip, as well as at the end, before heading back to Chicago.
It was my first time in NYC and I was immediately struck by the electricity. The air fairly hums with it! Vibrant, exciting, the sidewalks teeming with people of all ages, ethnicities, and walks of life. It was amazing, and coming from a Chicago native, that's saying a lot.
As my husband and I are both half-Italian, whose mothers cooked up a storm, we couldn't wait to visit the lower Manhattan neighborhood known as "Little Italy," which is is bounded on the west by Tribeca and Soho, on the south by Chinatown, on the east by the Bowery and Lower East Side, and on the north by Nolita.
What a feast for the senses! The aroma emanating from the many Italian eateries alone, set my mouth to salivating.
We decided to check out the neighborhood's flagship restaurant, open since 1902, Angelo's on Mulberry Street. Famous for its classic southern Italian fare like pasta of every incarnation, meatballs smothered in a sauce that tastes as if it simmered for hours in your nonna's kitchen, along with grilled lamb chops and filets, light and crispy calamari, baked clams, chicken marsala and so much more.
If, after perusing the menu, you don't want to try damn near everything, check your pulse to see if you're breathing.
I had what is probably one of the best meals in my life that night, at Angelo's. I ordered the Chicken Scarpariello, which consists of chunks of bone-in chicken, sauteed in a tangy, garlic, and vinegar sauce until it is perfectly browned and fork-tender. I seem to recall that this sublime dish had chunks of Italian sausage nestled among the chicken, along with bell peppers. I also remember a mouth-watering side of roasted potatoes that were golden and crispy on the outside and fluffy on the inside. My favorite way to enjoy the humble spud.
As I think back on this amazing repast, I probably embarrassed myself by nearly swooning at every bite, it was that delicious. I can't even remember what my husband ordered as my own meal was so overwhelming in its perfection.
Another thing about Angelo's is the "authentic" atmosphere. My hubby and I felt like we were extras in a Martin Scorsese flick. We wouldn't have been surprised to see DeNiro and Pesci shoulder-to-shoulder at the bar. And yes, they do have a full bar as if not, that would have been a deal-breaker for us. Especially on our honeymoon!
Our waiter, by the way, was funny, treated us like royalty, and provided impeccable service.
I've thought about Angelo's many times in the years since and can't help but wonder how they're faring during this trying time. We desperately need places like this to help preserve our memories, so it's important that we do what we can to support them.
I hope one day that we can return to Mulberry Street and Angelo's so I could thank them for an evening both my husband and I will never forget. Something tells me that they'd be all-too-happy to provide another, just like the first one.
If you can, and all's well at Angelo's, do me a solid and go there. And then let me know your thoughts. I'd love to hear about the "best meal ever."
Thanks for reading.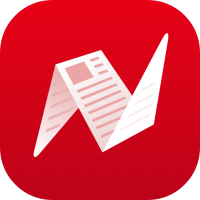 © Sherry McGuinn, 2021. All Rights Reserved.
Sherry McGuinn is a slightly-twisted, longtime Chicago-area writer and award-winning screenwriter. Her work has appeared in The Chicago Tribune, Chicago Sun-Times, and numerous other publications. Sherry's soon-to-be-ex-manager is currently NOT pitching her newest screenplay, a drama with dark, comedic overtones and inspired by a true story.