DETROIT, MI – It is difficult to eat out while gluten-free. You might be concerned about cross-contamination, finding safe options, or planning your trip ahead of time. Here are a few gluten-free dining options in Detroit.
1. The Hudson Cafe - 1241 Woodward Avenue, Detroit, MI 48226
Monday-Friday: 9:00 a.m. - 2:00 p.m.
Saturday & Sunday: 8:00 a.m. - 3:00 p.m.
Hudson Café takes celiac-safe procedures like a separate kitchen space and cooking utensils very seriously when it comes to gluten-free preparation. Gluten-free pancakes or very berry French toast are available. This downtown breakfast diner may just become a regular favorite for celiac disease sufferers, with multiple dishes such as eggs benedict available in gluten-free versions.
2. Folk Detroit – 1701 Trumbull, Detroit, MI 48216
Sun, Mon, Wed, Thurs: 9 a.m. – 3 p.m.
Friday & Saturday: 9 a.m. – 6 p.m.
Tuesday CLOSED
Pop into Folk in trendy Corktown for a gluten-free brunch made with high-quality ingredients sourced locally. Gluten-free items are clearly marked on the menu at Folk, and if you ask, the server will take the necessary precautions when preparing your meal. Folk's menu changes seasonally, so come in and take a look!
3. Seva - 2541 Jackson Ave, Detroit, MI
Monday-Saturday: 11 a.m. - 9 p.m.
Sunday CLOSED
Seva is a vegetarian restaurant that serves only vegetables. There's a large gluten-free menu to choose from! What's more, Seva has a dedicated gluten-free fryer, so any celiac should order crispy Yam fries. Other precautions taken by Seva include using a separate prep area for gluten-free orders and cooking gluten-free items in special pans rather than on the stove.
4. Buddy's Pizza – Detroit
Multiple locations & restaurant hours
You can try one of their famous original Detroit-style pizzas here, but gluten-free! Buddy's pizza crusts aren't cardboard-like in flavor. You'll find a gluten-free crust that's crispy and thick. Buddy's Pizza takes precautions to prevent cross-contamination, such as placing gluten-free pizzas on the top shelf of the oven and wrapping them in foil.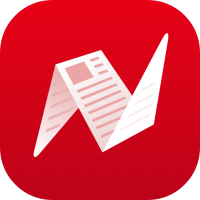 This is original content from NewsBreak's Creator Program. Join today to publish and share your own content.