DETROIT, MI – Who can resist the smell of lavender? There is no doubt that the smell of lavender is relaxing for many people. If you feel like you need some healing from a bad day or two, try to visit lavender farms sometime. Here are some lavender farms in Detroit you should visit.
1. Indigo Lavender - 631 North Van Dyke Road, Imlay City, MI 48444
There are 14,000 lavender plants spread across 26 acres of land at Indigo Lavender. You'll remember the image of lavender flowers gently blowing in the breeze for a long time. You can make an appointment to visit the farm and pick your own lavender sprigs. You can also schedule a photoshoot, plan your wedding, or take a tour of the farm on your own.
2. Cherry Point Farm and Market - 9600 W Buchanan Rd, Shelby, MI 49455
Little Point Sable, where Cherry Point Farm is located, is a fertile farming area as well as one of nature's greatest playgrounds, where the sun, sand, and lake come together to create a fertile farming area as well as one of nature's greatest playgrounds. The place has a lavender labyrinth with a contemporary design. The path spirals around a stone circle that serves as the labyrinth's center, or goal, and is marked by earth mounds and lavender plants. Most importantly, the labyrinth is free to walk through. It is open to everyone during business hours.
3. Romeo Lavender Farm - 80800 Van Dyke Bruce Township, MI 48065
Romeo Lavender Farm is a 17-acre lavender farm with a gentle running stream with lavender plants, sunflowers, and wildflowers in Macomb County's northernmost section. This farm is also chem-free. For the health of the bees, plants, and visitors, the owners do not use pesticides or chemical fertilizers at all. The place opens 7 days per week from 10 a.m. to 6 p.m.
4. Lavender Lane – 12040 Plank, Milan, MI 48160
With over 4 acres of lavender, Lavender Lane was founded in 2016 in Milan, Michigan. Its goal of providing organically grown lavender and high-quality lavender self-care products to Southeast Michigan. Lavender Lane offers a variety of products which are bath + body, CBD+lavender, aromatherapy, and dry lavender.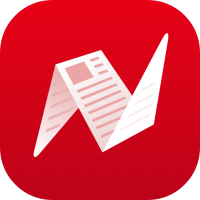 This is original content from NewsBreak's Creator Program. Join today to publish and share your own content.