DETROIT, MI – In this modern world, violence happens every single day in different parts of the world. It's never a bad idea to think about protecting yourself, especially while you are on the streets. Here are some of the recommended self-defense classes in Detroit you should check.
1. Detroit Martial Arts Institute
Location: 13030 W Seven Mile Rd, Detroit, MI 48235
Detroit Martial Arts Institute offers a cutting-edge after-school program. With licensed after-school programming during the school year, various summer camps, and a meet-up and meal location for kids, Detroit Martial Arts Institute has become a cornerstone for the community over the years. Some of their programs are children's classes, pre-school classes: "lil dragons", adult classes, self defense classes, mitt fit classes (aerobic classes), and many more.
2. PSKA Karate
Location: 3627C Cass Ave. Detroit, MI, US 48201
PKSA Karate is one of the country's largest martial arts organizations. They also offer traditional weapons courses where you learn to use traditional martial arts weapons and cardio kickboxing to get you in better shape and teach you things that you can actually use to defend yourself, in addition to their regular karate classes. They also offer a little ninjas course for children aged 4-6 years old, as well as a bully defense program that teaches children and teenagers how to deal with bullies.
3. Detroit Kung Fu
Location: 3364 Michigan Ave, Detroit, MI 48216
For hundreds of years, Kung Fu has kept people healthy, strong, and gave them a sense of community. During this Covid-19 situation, this need is more important than ever. Detroit Kung Fu will teach you Ving Tsun (pronounced Wing Chun), an ancient Chinese martial art, to defend yourself in the streets, as well as to deepen your relaxation and maintain your mental and physical health.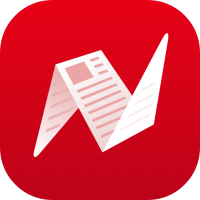 This is original content from NewsBreak's Creator Program. Join today to publish and share your own content.