DETROIT, MI - Pizza Hut released a statement this week announcing the return of its Detroit-style pizza for the second year in a row. The news was greeted with joy in the local community. Unfortunately, Pizza Huts are nowhere to be seen in Detroit.
During the pandemic, the national chain shut down the last of its pizzerias in the city, as well as a few in the Detroit suburbs. In the spring of 2020, Farmington Pizza Hut closed its final sit-down restaurant. The Westland Pizza Hut closed its dine-in location in June 2020, and the Canton Pizza Hut closed its doors in March 2019 and moved its operations to a carryout location on Ford Road. Carryout-only Pizza Huts can be found in Dearborn, Dearborn Heights, Ferndale, Warren, Southfield, and other cities
Nonetheless, Pizza Hut claims that its Detroit-style pizza, which was introduced nationwide in the first quarter of this year, was such a hit that demand for its own square pizza in metro Detroit was two to three times higher than the national average. The launch also helped the Texas-based company achieve its best quarterly sales in a decade, according to the company.
Of course, in Detroit, which is a big fan of pies, there's plenty of Detroit-style pizza. Ann Arbor's Domino's Pizza and Detroit's Little Caesar Enterprises are two of the country's three largest pizza chains are based in Michigan. While, Michigan's Hungry Howie's and Jet's Pizza are ranked 11th and 13th, respectively. Domino's, which has a slight sales advantage over Pizza Hut, has yet to produce a Detroit-style pizza.
Buddy's on Six Mile and Conant, in Detroit, was the birthplace of Detroit-style pizza in 1946. It now has several locations in metro Detroit, with a new carryout store opening in Clarkston this fall and a 7,000-square-foot dining room opening in Okemos in early 2022.
The key ingredient in a proper Detroit-style pizza or known locally as Buddy's is the pan, which isn't edible to the uninitiated. The deep pans in which the pizzas are baked are responsible for the soft and airy square crust, the crunchy exterior, and the caramelized cheese at the edge. The pans are made of thick steel that resembles a cast-iron skillet rather than a cake pan. Pizza stores that still sell it are Belle Isle Pizza, Z's Villa, Michigan & Trumbull Pizza, Grandma Bob's, and a few other local pizza stores.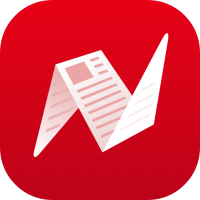 This is original content from NewsBreak's Creator Program. Join today to publish and share your own content.