ANN ARBOR, MI - Ann Arbor has one of Michigan's largest Korean and Korean-American populations. So it should come as no surprise that, despite its small size in comparison to its neighbors, Ann Arbor has dozens of Korean restaurants. Here are some of Korea's most famous dishes, along with recommendations for where to eat them in Ann Arbor.
1. Festive Korean Barbecue at Tomukun - 505 East Liberty St. #200, Ann Arbor
Barbecue is a great introduction to Korean cuisine. The barbecue is accompanied by a variety of dipping sauces and banchan bowls, which are Korean side dishes of seasoned, steamed, and pickled vegetables. Try it out at Tomukun, a bustling Korean barbecue joint with a full bar that serves as a social gathering spot for both local and international students.
2. Hot Stone Bowls at Kang's - 1327 S. University Ave., Ann Arbor
Kang's is a great place to try the popular Korean dish hot stone bibimbap, which consists of a scorching-hot stone bowl filled with rice, vegetables, bulgogi, spicy gochujang sauce, and a runny fried egg. Before mixing the ingredients, a splash of sesame oil will run down the inside of the bowl, creating a layer of crispy rice similar to soccarat, the sought-after crunch at the bottom of a well-made Spanish paella.
3. Hearty Stews at Bewon - 3574 Plymouth Rd., Ann Arbor
Korean stews and soups are a highlight of the cuisine. They range from delicate soups cooked slowly in bone broth to hearty stews bursting with bold spicy flavors.
4. Nose-to-Tail Eating at Seoul Garden - 3125 Boardwalk Ave., Ann Arbor
Seoul Garden's well-marinated meats and generous amounts of banchan, the side dishes that add a variety of flavor and texture to the grilled centerpieces, are favorites of Korean barbecue experts. Those looking for monkfish, pork trotters, beef tripe, tongue, and blood sausage should dig deeper into the menu.
5. Military Stew at Arirang - 3135 Oak Valley Dr., Ann Arbor
Budae jjigae is a well-known Korean stew with a distinctly American origin. The name translates to "army stew," and it includes sliced Spam and hot dogs, both of which were introduced by US forces stationed in Korea during the Korean War. The locals added kimchi, noodles, tofu, and hot spices to make a hearty stew that works well in Michigan, where the nights can get chilly.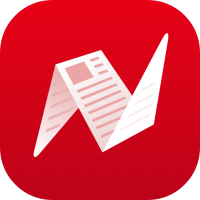 This is original content from NewsBreak's Creator Program. Join today to publish and share your own content.