ARMADA, MI - This year, the 149th Armada Fair is back from August 16 to August 21, 2021. The gates opened on the first day at 8 a.m., followed by refreshment and carnival opening, award ceremonies, and grandstands opening. The first day was closed by the performance of Dylan Scott at 8:30 p.m. on the main stage.
On August 17, the event will include Big Rock Amusements, free children's activities, such as rope making, face painting, and balloon animals sponsored by Plymouth Physical Therapy. There will also be a robotics demonstration, a pizza-eating contest, and many more. The main event on the second day will be Monster Trucks at 7 p.m., followed by The Gobies band that will close the event at 8 p.m.
Demolition Derby will be the main event on August, 18 followed by other fascinating events that you should not miss out too. You can join in a pie-eating contest on August 19 and watch Figure 8: Bump and Run that will hit the ground at 7 p.m. as the main event of the day!
Enjoy Armada Fair Youth Livestock Sale on August 20, and stay tuned until 7 p.m. if you want to watch the Super Kicker Rodeo! Last day, on August 21, get together with family and friends to see a fantastic performance of Tractor & Truck Pull at 12 p.m. and 6 p.m. before the event will end with family tradition band at 8 p.m.
Check out the full schedule of Armada Fair here https://www.armadafair.org/schedule and grab the tickets at https://www.armadafair.org/tickets.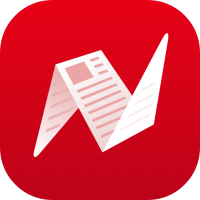 This is original content from NewsBreak's Creator Program. Join today to publish and share your own content.