DETROIT, MI - Art is an act of expressing thoughts, feelings, observations, and so on. Good news for all of you who love art and especially those who are a fan of Ashley McFadden! Don't miss out on McFadden's art exhibit opening this month through September! McFadden's series "Win Win" delves into a whimsical universe of out-of-the-ordinary colors and wacky subject matter.
Ashley is a figurative artist and art instructor living in Detroit. Her work is not meant to be taken literally. She exposes complex situations through her art, which she creates with her childlike imagination and illustrative style.
Acrylic and oil paints assist her in expressing her vivid, whimsical, intricate, and occasionally rude imaginations of inanimate objects, body parts, and creatures on wood and canvas. You can check her artwork for sale too at artsy.net/artist/ashley-mcfadden/works-for-sale.
She is well-known for her live art performances throughout Detroit, as she has over ten years of painting and teaching experience. She has been showing her artwork since 2008, both in solo and group exhibitions. She's performed at 1xRun, Murals in the Market, The Heidelberg Project, The Charles H Wright Museum, Sidewalk Detroit, and The Carr Center, among others.
McFadden's solo exhibition has been open from August 07, 2021, but you don't need to be worried that you missed it. This solo exhibition will be open until September 07, 2021, every 1 p.m. to 3.p.m. The event is located at Detroit Shipping Company, 474 Peterboro Street, Detroit, MI. Get your key ready and drive to the DSC before it's too late!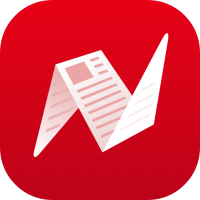 This is original content from NewsBreak's Creator Program. Join today to publish and share your own content.