OAKLAND COUNTY, MI - Are you a student at Oakland University and looking for a paid internship? The School of Health Sciences' Department of Public and Environmental Wellness offers PH 3000: Introduction to Public Health internship.
This course teaches undergraduate students to the fundamental concepts of public health and consists of three to four sections. Each section will be taught by a different School of Health Sciences faculty member. The assistant will be expected to work between 7.5 and 15 hours per week for a $15 per hour hourly wage.
To join this paid partnership you need to be currently enrolled at Oakland University in an undergraduate or graduate degree program and have completed at least one undergraduate or graduate public health course, such as PH 3000.
To be successful in this role, you need to have some of the following skills:
- Exceptional communication, verbal skills, and time management
- Skills in planning, organizing, and coordinating
- Skills in Microsoft Word and Excel
- Knowledge of broad public health issues, as well as social and structural factors of health, is essential.
Your main responsibilities in this program is to provide instructional support for the course including but not limited to:
- Reviewing the prerequisites for course assignments with students
- Grading assignments for classes
- Keeping track of and notifying pupils about their grades
- Meeting with students to assist with course tasks and preparation, and
- Assisting faculty with the completion of the General Education Assessment Plan.
The application will expire on August 27, 2021. So, save the date, get everything ready, and apply soon!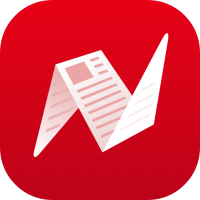 This is original content from NewsBreak's Creator Program. Join today to publish and share your own content.