DEARBORN HEIGHTS, MI - Announced by Congresswomen Rashida Tlaib and Debbie Dingell, The City of Dearborn Heights Fire Department is awarded a $154,545 regional grant by the U.S. Department of Homeland Security's Assistance to Firefighters Grant (AFG) Program to buy the department's source capture exhaust system (SCES).
A testament to the relentless efforts of Dearborn Heights Fire Department, this funding aims to strengthen its overall operation to keep the community safe and sound. "I'm overjoyed to see them awarded this funding to bolster their already stellar efforts and thank Congresswoman Dingell for her partnership in effectively serving our communities," said Tlaib.
Dingell, representing Michigan's 12th Congressional District, worked side by side with Tlaib to secure this critical funding. "This will ensure that our firefighters and first responders are well-equipped to protect the community and stay safe while on the job," said Dingell.
On the other hand, Dave Brogan, Fire Chief of Dearborn Heights Fire Department, said they would not be able to obtain their essential equipment, especially during the pandemic crisis, if it weren't for this funding.
"We will use it to purchase a source capture exhaust system, which is part of our firefighter safety and wellness program, to capture truck exhaust and vent it out of the station, keeping the building cleaner and our firefighters safe," said Chief Brogan.
The AFG itself was established in 2001, aiming to fulfill the needs of fire departments and non-affiliated emergency medical service organizations in carrying out their firefighting and emergency response. Items like emergency vehicles, protective gear, and other critical resources to protect the personnel from fire and other hazards are covered by this grant.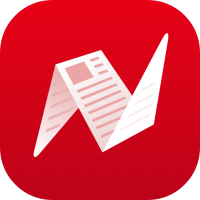 This is original content from NewsBreak's Creator Program. Join today to publish and share your own content.