DETROIT, MI - The true identity of a city is revealed through public art such as murals, sculptures, memorials, and many more. Here are 6 public art pieces you should visit while you're in Detroit.
1. Eastern Market Murals
Artists from all over the world flock to Detroit to paint new murals in Eastern Market every year in the early fall. As a result, this century-old public market is awash in beautiful artwork. We're at a loss for words!
2. James Scott Memorial Fountain
The lovely fountain on Belle Isle is a sight to behold. This fountain, which features dolphins, turtles, and lions, was built as a memorial to controversial socialite James Scott. Because it's close to Sunset Point, a visit to this fountain will provide you with the best view of Detroit's skyline. Normally, the fountain only has water running during the summer.
3. The Fisher Building
The Fisher Building in New Center is the largest art object in Detroit. The building was almost entirely made of marble and granite, and it was designed by the famous architect, Albert Kahn. When the Fisher was first built in the 1920s, the top was originally covered in gold-leaf tiles. The gold, however, had to be covered with asphalt during World War II.
4. The Mural of Stevie Wonder
Richard Wilson, a London-based artist, painted one of the newer murals in downtown Detroit, the Stevie Wonder mural. It's right above another well-known postcard mural on the back wall of Detroit's Music Hall Center. It was completed around the time of Motown Records' 60th anniversary–ideal timing for paying tribute to a Motown legend!
5. United We Stand Sculpture
The Charles H. Wright Museum of African American History is surrounded by this sculpture. The mural, which was painted by Charles McGee, commemorates the 50th anniversary of the 1967 Detroit riots. The sculpture represents the artist's three values: unity, balance, and togetherness.
6. The Belt
The Belt has quickly established itself as one of Detroit's most popular gathering spots. The alley, which is covered in murals by international artists, is a great example of Detroit's desire to reimagine underutilized spaces. There's also a bar, a restaurant, a nightclub, and an art gallery in the Belt. Make sure to check out the parking garage next door, which has ten levels (the Z Lot).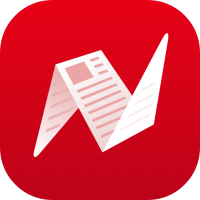 This is original content from NewsBreak's Creator Program. Join today to publish and share your own content.