Michigan is the country's second-most agriculturally varied state, producing asparagus, pickling cucumbers, blueberries, tart cherries, turnips, and a variety of dry beans. Detroiters especially are lucky to live in a homeland with a rich history of urban farming. That being said, it's never a bad idea to grow your own food in Detroit.
Founder of Georgia Street Community Collective, Mark Covington, condensed his years of experience in the garden into a few easy-to-follow guidelines for home gardeners, depending on the season going on:
1 Fall
Never, ever forget to prepare the soil for the following year and clean out the beds in the fall. Plants such as perennials should be left for the bugs, while plants such as collards and kale should be allowed to grow until the first frost.
2 Winter
In the winter, make a hoop house to keep things growing all year long — be creative! Straw bales and plastic, cinder blocks, PVC pipes, or old windows can all be used. Start your seeds indoors in late January/early February.
3 Spring
Start moving your plants outside in the spring, and if you did your work in the fall, you're already ahead of the game. If not, prepare the soil and begin planting! In April, begin planting cold crops (kale, lettuce, and so on). In May, plant squash, tomatoes, and peppers. Check how much sun different crops require and plant them in areas where they will receive adequate light.
4 Summer
In the summer, the one and only thing you will do is to reap the benefits of your harvest.
Doesn't that sound easy? Try it now to find out!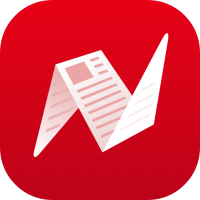 This is original content from NewsBreak's Creator Program. Join today to publish and share your own content.