Ann Arbor, MI - Disease or injury that doesn't seem to be dangerous yet can hardly wait until the following day ought to be treated at an Urgent Care Clinic center. Urgent care focuses give simple admittance to quality medical care for the occasions when your essential consideration doctor's workplaces are shut. Here are the 3 best Urgent Care Clinics in Ann Arbor, MI:
1. IHA Urgent Care (https://ihacares.com/specialties/urgent-care)
Location: 4200 Whitehall Drive, Suite 150, Ann Arbor, MI 48105 | Call: (734) 995-0308
If you hate waiting for anything, especially waiting for hours in Emergency Rooms (ER), IHA Urgent Care can be your way to go. Strives to provide the highest level of care possible, it provides the highest quality of equipment and procedures.
It also pays good attention to build respectful relationships with patients. You can hop onto your car and go here when you are catching a cold, having flu symptoms, and wanting to take the physical and diagnostic test. Last but not least, it also accepts more than 50 different insurance plans.
2. HELLOMED (https://www.hello-med.com/)
Location: 2731 Plymouth Road, Ann Arbor, MI 48105 | Call: (734) 221-3124
Opened its door in 2014, HELLOMED has been a leading Urgent Care Centers in Ann Arbor, MI. You can either book online or walk-in. It provides experienced clinicians. The staff here speak several languages including English, Chinese, Japanese, and Korean.
It specializes in many illnesses from Sinus to Organ Failure. Other services offered are physical exam and primary care, immigration medical exam, telemedicine, medical X-Ray, and so forth. Due to supply shortage, COVID-19 Rapid Antigene Test is temporarily unavailable.
3. CONCENTRA URGENT CARE (https://www.concentra.com/urgent-care-centers/michigan/detroit/downtown-detroit-urgent-care/)
Location: 3131 South State Street, Ann Arbor, MI 48108 | Call: (734) 213-6285
Are you the kind of person who likes to do anything in private? This Urgent Care Clinic is for you. While it takes good care of patients, it focuses on the health improvement of one patient at a time.
You don't need to worry about the clinicians as the ones who work here are all experienced and are dedicated to treating patients with respect. It also provides physical therapy, occupational medicine, and many more. The best thing about this place is that it offers wellness services from more than 520 medical centers in 44 states.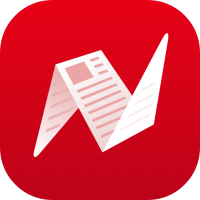 This is original content from NewsBreak's Creator Program. Join today to publish and share your own content.