DETROIT, MI – The Downriver Council for the Arts, or DCA, in collaboration with the Michigan Department of Health and Human Services, Opioids Task Force, and Vital Strategies, has launched an initiative to commission thirty artists who are struggling as a result of the opioid epidemic to complete two pieces of work based on their personal experiences.
This exhibition aims to give a platform for Michigan artists, particularly people of color, with experiences of substance or who are still in recovery, to express their struggle in the form of art.
Artists are free to explore many themes for their pieces. It's not restricted to stories on drug use or recovery only, but those revolving around other personal and community stories are also allowed. Indigenous, disabled, Black, people of color, trans, and gender non-conforming artists are especially encouraged to submit their work.
Interested artists should submit a short statement of their art and describe its connection to the opioid epidemic's impact as the theme. You also ought to send a representation of the type of art for the exhibition or a finished artwork that showcases your ability to produce high-quality art in the form of three images. The deadline is Monday, August 23, 2021.
Thirty selected artists will be commissioned to work on two final artworks to be featured at the DCA. They will receive $500 for the exhibition of previous work and a $1,500 bonus if the commission is for new work production. Artists are free to commercialize their work.
The exhibit is free for the public at the DCA in Wyandotte, MI. It will be held virtually and in-person from August 31, 2021, to September 18, 2021. Since this will be a family-friendly event, art on display should be put accordingly.
More information on the requirements and submission procedures may be found at https://overdoseawarenessexhibit.artcall.org.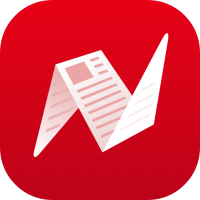 This is original content from NewsBreak's Creator Program. Join today to publish and share your own content.