DETROIT, MI – On July 26, 2021, Audio Engineers of Detroit celebrated their grand opening. Mayor Mike Duggan and Drew Lucco, Program Manager for Motor City Match, were among those in attendance.
Michael and Robin Kinnie, a husband-and-wife team, run the studio at 4750 Woodward Avenue in Midtown Detroit. For the past two decades, they have both been delving deep and forging their reputations in the audio industry. Mike has extensive experience in audio system design, consulting, and implementation. Meanwhile, Robin is a podcast commentator and an outspoken advocate for women and nonbinary persons in the industry.
Their extensive professional experiences led to their mission to provide an inclusive learning platform to advance their skills, especially for women and people of color in the industry. Hence, this modern studio offers a variety of courses ranging from audio recording to high-tech equipment for recording artists, filmmakers, podcasters, and others in the creative realm.
Robin said they are nothing like any other recording studio in Detroit. "We offer access to the best technology for musicians, podcasters, and aspiring sound engineers in Detroit to strengthen their presence in the community," said Robin.
In addition to their pioneering ideas and technology, they collaborate with accomplished professionals in the audio industry. "We bring instructors who have a wealth of real-world audio recording and production experience to amplify our students' learning process."
Audio Engineers of Detroit received a total of $20,000 cash grant from Motor City Match. Mayor Mike Duggan said Michael and Robin's mission echoes what Motor City Match fights for. "They possess Detroit's entrepreneurial spirit and commitment to greater economic opportunities and access, as well as diversity inclusion for Detroit's local artists."
Motor City Match gives assistance to Detroit's entrepreneurs facing obstacles in finding property and financial issues that come after.
For more information on what they offer, go to https://aedetroit.com/.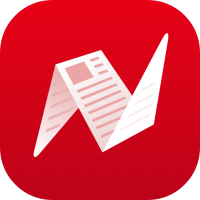 This is original content from NewsBreak's Creator Program. Join today to publish and share your own content.