DETROIT, MI - The City of Detroit continues its fight for housing availability and inclusion by providing an affordable housing scheme for all families, especially those with low-income.
There are two main types of affordable housing in Detroit, which include Naturally Occurring and Regulated Affordable Housing.
The former is not explicitly regulated by the government, but it is still deemed affordable to households at the market rate because it doesn't take less than 30% of monthly income. Meanwhile, the latter is government-subsidized and targets low-income households. They don't pay more than 30% of their income on rent, or the rent doesn't exceed a certain amount.
The regulated type is further categorized into Public Housing, run by Detroit Housing Commission, and other affordable private housing for low-income tenants.
The low-income eligibility itself is measured by the U.S. Department of Housing and Urban Development (HUD) based on the area median income (AMI), which is used for housing in the larger region. So, if a household makes 80% percent of the AMI, then they are considered as a low-income household.
The City has also built online tools for potential homebuyers or renters to help them navigate through finding affordable housing. The Affordable Housing Map displays available regulated housing in Detroit and, on top of that, includes the property managers' contacts. This makes it easier for the household to find out about the requirements or availability of the house they aim for.
There is also Housing Locator, a site handled by the Michigan State Housing Development Authority (MSHDA), that curates affordable housing listings in Michigan state.
If you fall under the low-income household category and are seeking to secure a house, this innovative scheme is made for you.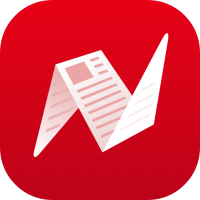 This is original content from NewsBreak's Creator Program. Join today to publish and share your own content.