DETROIT, MI – Damon Davis, an award-winning artist from St. Louis, Missouri, is displaying his artworks at the Museum of Contemporary Art Detroit, or MOCAD.
The post-post disciplinary artist brings creative media as a practice of pain therapy in which he explores the mythology stories empowering someone's identity. Using his voice to the powerless and combat oppression in the system, he pictures the pain also the joy of Black experiences.
MOCAD is a contemporary art museum in Detroit presenting exhibitions and programs to explore the best art not only from Detroit artists but also from around the globe. The exhibition is focusing on art as a means to nurture social change and human understanding reflecting humans and their community.
MOCAD provides spaces to show creativity where Davis brings his sculpture and image-based works describing masculinity, grief, and trauma. The artworks were previously exhibited in Grinnell College Museum of Art for the first time as the concrete busts from the series Cracks. The series is his expression of pain and loss. According to Davis, he intended to give "narrative therapy" to the audiences to heal and imagine new ways of being.
Davis' work embraces the flaws and imperfections inspired by the Japanese practice of Kintsugi. He grabs the idea of treating brokenness with care and changes it into something stronger and prettier. When the interiority of this harsh is exposed, there is an opportunity to transform and it is the beginning of healing. Using concrete as a symbol of the hardness of Black life, Davis depicts however resilient it may be, masculinity has its understated vulnerability.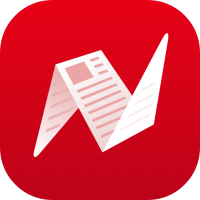 This is original content from NewsBreak's Creator Program. Join today to publish and share your own content.