DETROIT, MI – Belle Isle Conservancy reopened the Belle Isle Aquarium on July 16, 2021. It opened to the public for free from Fridays to Sundays, 10 a.m. to 4 p.m.
To support the mitigation of the COVID-19 pandemic and prevent the spread of the virus, the Detroit facility upgraded and updated the infrastructure of the exhibits. They had invested $1.2 million in the aquarium's improvement and here are four facts you need to know before visiting the Aquarium.
1. Oldest aquarium in the United States.
Designed by famous Detroit architect - Albert Kahn, the oldest Aquarium in the country was opened on August 18, 1904.
2. Closed twice.
Before the closure of the aquarium in March 2020, the Aquarium had previously closed for seven years., from 2005 and reopened again in 2012. The city of Detroit announced it was due to lean economic times.
3. Third-largest aquarium in the world.
The 117-year-old aquarium was once one of the largest in the world with salt water, shipped directly from the ocean. Now, it is home to a unique collection of fish.
4. Home to one of the largest air-breathing fish in the world.
Located at 3 Inselruhe Ave, the aquarium is home to the only known collection of all seven species of gar in North America. Strolling around the aquarium will have you feeling like traveling to the Great Lakes and Waters of the world. From Africa to South America, whether it's rocky shores or sandy depths.
Through contributions, grants, and fundraising events, the Belle Isle Conservancy has invested over $6 million in the Aquarium since its reopening in 2012 to achieve accreditation through the Association for Zoos and Aquariums, and restoring much of the historical aspects of the Aquarium.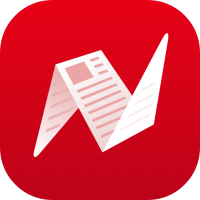 This is original content from NewsBreak's Creator Program. Join today to publish and share your own content.