DETROIT, MI - Marguerite de Angeli Library, is home to the Marguerite de Angeli Archive, awarded a Save Michigan History Grant by the Michigan State Historical Records Advisory Board. It consists of one of the largest collections of original artwork, manuscripts, personal correspondences, and memories of Marguerite de Angeli.
Recently, the library offers a book club for the public to enjoy and go through together during this trying time. While the book club had already started at the beginning of the year, new members are always welcome to participate.
Check out the remaining books to discuss throughout the year:
1. Just Mercy by Bryan Stevenson (August)
When he founded the Equal Justice Initiative, Bryan Stevenson was a young lawyer, a nonprofit lawyer dedicated to defending the poor, the incarcerated, and the office wrongfully convicted. An unforgettable true story about the potential for mercy to redeem us and the wake-up call to end mass incarceration in the country.
2. Less by Andrew Sean Greer (September)
Arthur Less is a failed novelist, about to turn 50, and just got invited to his ex's wedding. Thus begins an around-the-world trip that will take Arthur to Mexico, Italy, Germany, Morocco, India, and Japan and put thousands of miles between him and the problems he refuses to face. What could go wrong?
3. City of Girls by Elizabeth Gilbert (October)
In 1940, nineteen-year-old Vivian Morris was sent to Manhattan to live with her Aunt Peg, introducing her to charismatic characters. But when Vivian makes a personal mistake that results in a scandal, it turns her new world upside down in ways that will take her years to understand fully.
4. The Little Paris Bookshop by Nina George (November) 
Monsieur Perdu calls himself a literary apothecary. From his floating bookstore in a barge on the Seine, he prescribes novels for the hardships of life. The only person he can't seem to heal through literature is himself; he's still haunted by heartbreak after his great love disappeared.
5. Running with Sherman by Christopher McDougall (December)
After a move, Chris McDougall agrees to take in a donkey, but Sherman is in such bad shape that he can barely move when he arrived. Chris decides to teach Sherman how to run and, along the way, shows us the life-changing power of animals, nature, and community.
This book discussion group meets on the fourth Friday of each month at 11:30 am at the Marguerite De Angeli Branch Library. This is the perfect opportunity for adults who share an interest in reading. Registration is not a requirement, and new members are always welcome.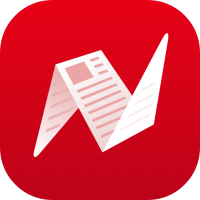 This is original content from NewsBreak's Creator Program. Join today to publish and share your own content.