According to the US Bureau of Labor Statistics, the total amount of nonfarm employment for the Atlanta-Sandy Springs-Roswell, GA, metropolitan area increased by 124,300 jobs over the year in August. Regional Commissioner Janet S. Rankin noted an increase in the local rate of job gain, 4.7 percent, as opposed to just 4.4-percent for the national increase.
Despite the pandemic, the Atlanta job market is recovering at a rate greater than the national average. In lieu of that many recruiters are stressing the importance of utilizing tools to attain a greater reach and get noticed by those in your field. LinkedIn is the best way to attain that reach.
There are 30 million company pages and 690 million users on LinkedIn, and people STILL fail to fully take advantage of this app. From bare profiles to inappropriate posts, the benefits of LinkedIn remain untapped. That is soon changing.
You can't mention job searching and not have a colleague ask you, "Have you gone on LinkedIn?" LinkedIn is to job search what Bitcoin is to investors about 10 years ago. Even with hundreds of millions on the app, its usage is invaluable to young and seasoned professionals alike searching for opportunities in their field.
Here we are going to explore the top 5 ways that you can maximize the usage of the app, attract the attention of recruiters, and land your dream job.
Complete Your LinkedIn Profile.
With the average user only using LinkedIn for a little over 15 minutes a day, you don't have to spend a lot of time on the app to make a difference in your job search. However, you will have to take the time to complete your profile. Meg Guiseppi, Executive Resume Writer and Job Search Strategist says that an "anemic" profile presents you as a poor-fit candidate.
Failing to complete your profile is egregious considering 87% of recruiters extensively use LinkedIn. You would catch their attention friend, but your employment history is empty, and you still don't have a profile picture. Find a PROFESSIONAL picture of yourself and complete your profile. How else are recruiters going to find you?
You should pay particular attention to the areas of recommendations and certifications. If a former or current colleague can vouch for you, you will stand out to the millions of people that seek the same jobs as you. Additionally, if you have any type of certification in your field, make it a point to list it. It could very well mean the difference between you getting the job over another qualified candidate.
Join Professional Groups on LinkedIn.
Yes, there are groups on LinkedIn. Unlike Facebook, these groups are strictly professional. There are 2.45 million groups on LinkedIn, with the largest having 2.5 million members. You need to be in at least one in your field. Pay attention to how active the group is and the number of members.
If there are only 4 people in the group and the last post was in 2017, don't join that group. Look for groups that have heavy engagement, hundreds of members or more, and a substantial amount of posts per day – at the very least per week. In short, you want an active community. Why? They will offer support and act as your eyes and ears to your industry.
Connect with these people and lean on them for support. Don't just be a taker. Reciprocate. Post job openings, answer questions, and present yourself as an expert in your field. You never know, a recruiter may very well be in those types of groups looking for talent. Take the initiative and join a lively community in your industry. Finding a job on LinkedIn may be quicker than you think.
Interact with Those in Your Field.
It goes without saying that you should follow those in your field. But this is where a lot of professionals stop. Don't be that guy. Connect with those in your field. Then, you are going to do something revolutionary – interact with them. It's a wild concept, but networking ranks you higher in search results on LinkedIn. When you reach the 500+ connections mark, your profile ranks higher in search results, making you more visible and findable.
Pay attention to your peers. Are they following a company that you didn't know about? Is that company hiring? Are they posting anything useful? If you can't answer any of these questions, then you're guilty of blindly connecting with and following people. Go above and beyond and pay attention. Stagnation hasn't gotten you a job yet. Do you want to find a job on LinkedIn or not?
Follow Related Hashtags
In this day of social media everyone should know what a hashtag is, but for those that are in the dark here is the definition. A hashtag is a metadata tag that is prefaced by the hash symbol, #, and is widely used on microblogging and photo-sharing services such as Twitter and Instagram. In layman's terms, it's a digital index that lets you find things.
Hashtags on LinkedIn work the same as those on Twitter. Using them means that you can instantly search and follow news and trends related to your field. On LinkedIn that could be everything from a notable industry leader doing something groundbreaking, to an announcement of a vacancy. You don't have to spend hours on this. A quick glance once in the while will suffice and could mean you landing a job because of the app.
Always Keep It Professional
LinkedIn is a far cry from Twitter and Facebook, but there are idiots everywhere. There have been racist rants, scandalous posts, and inappropriate banter just like any other app. Resist the urge to engage in conversations about race, religion, and politics. Even LinkedIn's CEO addressed issues of racial bias within the company.
If it would get you sent to HR at your conventional job, -- don't engage! If there is ever a situation where a person is being vile or xenophobic in any way, block them. If you engage and a recruiter sees the exchange, you could very well cost yourself a dream job.
In conclusion, utilize LinkedIn for the networking powerhouse that it is. Engage, follow trends, and give back to those that provide information to you. Do this, and opportunity could be right around the corner. Your dream job is awaiting you.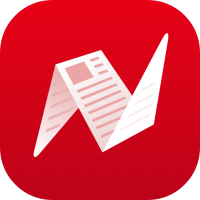 This is original content from NewsBreak's Creator Program. Join today to publish and share your own content.