Aaliyah passed away 20 years ago, with fans waiting just as long to finally stream her music. In a deal made by Barry Hankerson, Aaliyah's uncle and the owner of her label Blackground Records, Baby Girl's music is finally seeing the light of day.
Aaliyah's sophomore album One in a Million arrived on streaming services on August 20th. Five days later, on the 20th anniversary of the singer/actress's death, Aaliyah returns to the charts. One in a Million debuted in the Top 10 on the daily version of the Rolling Stone Top 200 Albums Chart.
Fans were in for even more of a treat when Missy Elliott took to Twitter to share a hilarious story about the recording of Four Page Letter, the fourth single of her One in a Million album. This album would be the first time the world got a glimpse of the dynamic duo Missy and Timbaland.
Missy stated,
Fun fact, when I was in the booth singing this my engineer had the music to low so I was telling him to turn it up but Aaliyah thought I meant to do it so she sung it like I did on the demo but it was a mistake. But she loved it so we kept it like that.
Missy continues, advising that when they finalized the track, she told the engineer to keep raising the music so it would musically make sense and wouldn't confuse fans.
TikTok content creator @trinabina96 did a hilarious reenactment of Missy's account and the producer personally responded "this skit is so d*** near what happened tho."
Fans were elated to get a glimpse into the very guarded world of the influential entertainer whose life was tragically cut short so long ago. One fan exclaimed,
Missy Elliott is literally a treasure. My goodness.
Aaliyah, who made history during her short career by becoming the youngest performer at the time to perform at the 1998 Oscars where she performed her song "Journey to the Past. Journey was included on the soundtrack to Anastasia and was nominated for Best Original Song.
Aaliyah's final self-titled album, dubbed by many fans as the Red Album, was released for streaming on September 3rd. Her I Care For You and Ultimate Aaliyah compilations will be released on October 8th.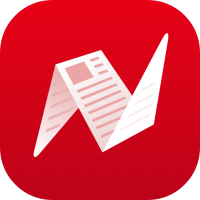 This is original content from NewsBreak's Creator Program. Join today to publish and share your own content.