Kelly Price confirms for her fans in an exclusive with TMZ that she is NOT MISSING! Price was reported missing from her Georgia home after her estranged sister alleged that she hadn't seen her in "weeks". Her sister advised the police that her boyfriend was blocking communications and not allowing anyone to come to the home.
Officials at Cobb County confirmed that she indeed has been listed as a missing person with the National Crime Information Center, following a welfare check that occurred on September 18th.
In an exclusive with TMZ Kelly vehemently denies those claims and says that she has been battling Covid. The 48-year-old R&B/gospel singer initially went live with her diagnosis in late July and assured her fans that she was in quarantine with her husband, not her boyfriend, who was by her side helping her recover.
After her lawyer, Monica Ewing, insisted that the star was recovering and not missing, her sister Shanrae Price was not convinced and double down on her claims stating,
My sister is a very visible person. We haven't heard anything from her in months. She was sick, and she was very sick with COVID. This is unlike her, no one has heard from her. I know everyone has their own opinion. I don't do stuff like this, but I'm gonna call in until we physically see my sister. We don't know anything, so I don't know who is calling in and saying what.
Kelly Price finally broke her silence with TMZ two days ago and revealed her ongoing battle with Covid-19 after flatlining in the hospital. Additionally, she delved and her tumultuous relationship with her sister. She also stated what's apparently obvious now—she was never missing.
Kelly recounts,
I woke up some days later, a couple of days later, and the first thing I remember is the team of doctors standing around me and asking me if I knew what year it was.
When TMZ staff asked her to clarify what she meant when she said the doctors "lost her", she states, "I died."
She said that her conditions progressed in the "wrong direction" from home after having Covid for a week. Her husband tested positive a week after Price's diagnosis, just before she went into the hospital.
She was released after her frightening ordeal and is now recovering from long-haul Covid. She also dropped another bombshell during her interview. Price revealed that it has actually been over a year since she has seen her sister in person, stating the last time that they saw each other was her mother's funeral.
It hasn't been two months since I've seen my sister. It's been a year. I haven't been in the same room with her since my mother's funeral. Prior to that, we hadn't seen each other all pandemic long. That's not new for us. It's not new for us. We've been strained for a very long time.
She re-iterated that she was never missing, and with two people in the house with Covid, there was no visiting. She advised she has never been in danger and is not in danger now. She states that she had to leave the home after fans repeatedly came to her home in Georgia constantly ringing the doorbell and leaving gifts and flowers.
Though it is now apparent that the singer's sister was not as active in her life (Shanrae referred to Kelly's husband as her "boyfriend"), she made it very clear that her youngest daughter knew the exact situation and was "easily manipulated."
Price took to social media to thank her fans in a heartfelt message. She is continuing to recover in her home with her husband having finally tested negative for Covid last week.
Thank you for your love, concern, and prayers. I truly appreciate them and all of you who sincerely did them. They are not lost on me. I promise. I am going back to solace and silence where I can put first things first. And that is to be restored, to be healthy, and to be whole
There is no word on whether or not her husband has yet to have a negative test as well. However, Kelly's legion of fans and close friends are wishing them a speedy recovery.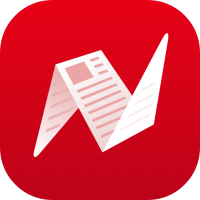 This is original content from NewsBreak's Creator Program. Join today to publish and share your own content.