I have been a contracted resume writer for about 11 years. The one thing that every single resume has that they absolutely should not is the address. I am not talking about just the city and state. I mean the ENTIRE address that someone would put into GPS to find you. That is a HUGE no no. You should never include your address on your resume. There are several reasons for this, and I will try to go over all of them with as much depth as I can.
1. Fraud: Fraud is real. You are still handing your resume to a stranger. In fact, at the College Park Police Department, their HR worker stole $110K, stealing the identity of 11 former employees. You don't know the HR person from a can of paint. And we have countless examples of those in the public and private sector not doing what they are supposed to do. Do your due diligence to guard your personal information as much as you possibly can
2. Distance Bias: Distance bias is when we think people closer to us are better than those far away. Your exact location may not get you in the building. If you live hours away from the job, you may not want to tell your potential employers that. Now, it is NOT unethical to tell your managers you are in the city if you know for a fact you are going to be able to promptly get to work when needed. Your commute is not their business, as long as you are able to get there. Don't put yourself out of the running by disclosing that you are extremely far. That may be the difference between you getting the job and an equally qualified candidate that just happens to live closer.
3. ATS Favoritism: It is better for ATS when you live in the same city as the job. ATS is quite janky and convoluted. There isn't a single resume writer that knows every little nuanced thing that ATS will reject and accept. In my own personal experience, listing the applicant's city as the same major city of their desired position has yielded positive results. It is also prudent to put "relocating to City, State" if you plan to move in the not-so-distant future.
Hopefully, everyone takes advantage of these tips, and as always still diligent with the safety and security of your information.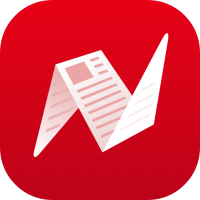 This is original content from NewsBreak's Creator Program. Join today to publish and share your own content.