Was the young mother's death a murder or an accident?
Dolores "Dee Dee" Jackson was a wonderful woman. As a cheerful, high-spirited child, Dee Dee often helped others. People saw her as the happy-go-lucky kid.
In high school, Dee Dee met Tito Jackson, a member of the famous Jackson 5 band. They fell in love with each other and got married in 1972. Many speculated that Dee Dee would break the band and take Tito away. But Dee Dee wasn't that person. She loved the Jacksons and made it a point to build a sincere relationship with each one of them.
Soon, the couple had children — Taj Jackson, Taryll Jackson, and TJ Jackson, and Dee Dee focused all her attention on raising the boys. She was a caring mother who'd do anything for her kids. She wanted the children to have a fulfilling life despite being born into a famous family.
However, in 1988, Dee Dee and Tito got divorced, but they remained good friends. The boys created a band named 3T and were on their way to fame. Everything seemed to click for the family until it came crashing down.
D-Day
In the early 1990s, Dee Dee started dating Don Bohana.
Bohana was a wealthy executive who had connections in the government, military, financial industry, etc. He was over 20 years older than Dee Dee, but it never stopped her from choosing him. Just like she wanted to bond with the Jacksons, Dee Dee strived to connect with Bohana's daughters, Donna and Maria.
Bohana and Dee Dee spent a lot of time at Bohana's pool. They'd have a wonderful time with a few drinks, a nice dinner, and music. It seemed like they fancied each other's company.
August 1994
Dee Dee and Bohana were spending time together as usual. They had a nice dinner before heading out to the pool for drinks. The night had begun strong.
However, at 3:30 am, Bohana called 911 and claimed that "someone" had fallen into the pool and was drowning.
The paramedics rushed to his house and found Dee Dee by the pool. Both Bohana and Dee Dee were naked and heavily drunk. The police questioned Bohana about the events of the night, and he said,
We went out to sit by the pool and have a couple of drinks. Sometimes, have a cigarette. It's very, you know, romantic. We ended up going into the jacuzzi, and she swam over to the light. Then I noticed she wasn't moving. So, I jumped in, put my arms around her, and then flipped her out of the pool. At that time, I started doing CPR on her. I couldn't believe it; I just went numb.
The medics rushed Dee Dee to the hospital, where she unfortunately died.
Funeral service
Dee Dee Jackson's death was worldwide news. There were so many scoops, rumors, and opinion pieces on her death. It was too much for the grieving family to handle.
Dee Dee's funeral service was already big news. So, to avoid more media scrutiny, prominent members of the Jackson family, including Michael Jackson, decided not to attend the service. He took his nephews away separately and helped them cope with their loss.
Dee Dee's funeral occurred on the same day Donna had planned her wedding. Dee Dee had helped Donna plan an extravagant wedding. However, due to the circumstances, she couldn't have that dream wedding. But Donna still wanted to get married on that day because she believed Dee Dee would've wanted just that.
So Donna had an intimate wedding with her close friends and family. As a result, none of them attended Dee Dee's funeral, despite being close.
Police investigation
Dee Dee's death shocked the world.
Dee Dee's family was devastated. They loved her so much that they couldn't accept the fact that she passed away in an accident. They truly believed that there was more to the story.
And so, the investigation began with Bob Snapper, a detective in LA Sheriff's office, leading it.
Snapper's first stop was at Bohana's house, where the accident occurred. He found evidence that the couple was heavily drunk. Later, when they interviewed Bohana, he gave them a few extra details, albeit being drunk.
He said that Dee Dee was swimming in the jacuzzi, and he was sitting by the pool on the other side. He claimed that Dee Dee swam towards him, then did an Olympic-style flip, and swam back to the other side towards the pool. When Bohana got up to get something, he noticed that Dee Dee was lying face down, motionless.
That was when he realized something was wrong, and he swam to her. He also alleged that when he tried to pull her out of the pool, she resisted. Eventually, he brought her to the edge of the pool and flipped her out. But then she became motionless.
The unusual part of the interview for the police was Bohana's emotion. He showed no sign of distress or pain. He spoke as though he was narrating someone's story.
While the police found Bohana's narration strange, they had nothing on him. When they planned to rule Dee Dee's death as an accidental drowning, things got stranger.
Suspicious theory #1
The first question almost everyone who knew Dee Dee had was, "What was Dee Dee doing in the pool?"
According to Dee Dee's family, she didn't know how to swim. They even claim that she was terrified of water. So, she doing Olympic-style flips was absurd.
However, Bohana claimed he taught Dee Dee swimming. Donna, Bohana's daughter, also seconded her father. She said that she'd seen Dee Dee's swimsuits in Bohana's house.
These conflicting stories created a rift between the two families. While Dee Dee's family believed that her death was not accidental, the Bohanas maintained it wasn't intentional.
Suspicious theory #2
Dr. David Posey performed Dee Dee's autopsy. The report released on November 7th, 1994, had some shocking revelations.
The alcohol level in Dee Dee's system was three times more than the legal limit.
There were over 50 cuts and bruises on Dee Dee's body. The report claimed that they were due to blunt force trauma that was not accidental.
The report also stated that Dee Dee's drowning was assisted, noting that there might be some foul play involved. However, the official cause of death was listed as undetermined.
The report caused quite a stir. The findings deranged the Jackson children, and they were pushing the police to file charges against Bohana.
But, Bohana had an explanation.
He claimed the bruises resulted from the struggle to pull her out of the pool. Plus, Dee Dee had liver disease, and that could cause extensive bruising.
Even though it still didn't explain 58 cuts, since both Dee Dee and Bohana were heavily drunk, many believe that the rescue could've been clumsy. However, this argument didn't convince the Jackson family.
Lawsuit
When the District Attorney's office hesitated to file charges against Bohana, Dee Dee's family moved to file a wrongful death suit.
In August 1995, one year after Dee Dee's death, Mr. Brian Oxman sued Bohana.
Oxman argued that Bohana was in deep financial trouble, and he dated Dee Dee for money. However, when Dee Dee declined to give him the money, he got angry and killed her. Oxman also accused Bohana of violence and aggression.
Yet, according to Bob Snapper, the detective involved in the case, most of Oxman's allegations were false. He confirmed that the police had received a few noise-related complaints from neighbors but none for violent acts. Plus, Bohana didn't have financial trouble. He didn't need Dee Dee's money.
It seemed like Oxman was spreading rumors without evidence to charge the narrative.
Eventually, the evidence presented by the prosecution in the lawsuit was deemed unfit, and the suit was dismissed. This loss crushed Dee Dee's family.
A messy trial and verdict
Over the years, multiple lawyers reviewed the case and concluded that Bohana was innocent. Except for Lori-Ann Jones.
Jones and her team inspected several pieces of evidence. She even went to Bohana's house to examine the pool. The crew had their doubts about Bohana's story.
Jones also interviewed the pathologist assigned to the case, Dr. David Posey. Jones had several questions that led to intense discussions. At the end of their meeting, the doctor changed his original report. He declared that the cause of death was homicide assisted drowning.
Bohana took a polygraph test, and he passed it with a top score. Yet, in March 1997, the police charged him with second-degree murder. Bohana pled not guilty, and the case moved to trial.
Bohana hired Mr. Harold Braun as his lawyer. He reviewed the case and assured him that he could win it. Bohana also had a leading forensic consultant, Dr. Michael Barton, to testify for him.
The trial
The prosecution built their case that Dee Dee hated the water. She didn't know how to swim. They had friends and family supporting their claim. The lawyer also focused on the 58 injuries on Dee Dee's body. They brought in an aquatic expert to explain plausible theories.
The pathologist, Dr. David Posey, was the prosecution's star witness. He claimed that Dee Dee's death was a homicide. He also mentioned that other experts agreed with his conclusion.
However, on cross-examination, Dr. Posey's story fell apart, and he changed his account. He hadn't consulted experts, and he accepted that he placed his theory based on the discussion with Ms. Jones. This revelation affected the Jacksons case heavily.
However, Harold Braun, Bohana's attorney, came to their rescue.
Mr. Braun didn't call any witness to the stand. His only move was to squash the prosecution's theories. Even when experts were ready to testify for Bohana, the attorney never called them. He cited them as weak witnesses.
To make matters worse, Mr. Braun put Bohana on the stand without preparation. This move hurt their case brutally.
The verdict
After three weeks of trial, the jury ruled Bohana guilty.
Don Bohana was convicted for the second-degree murder of Dee Dee Jackson, and the judge gave him a 15 years life sentence in prison.
The Jacksons and their supporters were relieved and happy that justice was served. The Bohanas claim that they were wronged. They continue to fight for Don Bohana's vindication.
It upset Don that the defense didn't produce any evidence. He had star witnesses ready to testify for him. Yet, Mr. Braun put him on the stand. In 2002, Bohana accused Braun of ineffective counseling. But the judge dismissed the accusation citing Braun's strategy as reasonable.
Bohana kept requesting parole, but all his appeals were denied. He is over 80 years now and is still waiting for his side of the story to be reviewed fairly.
Deceitful revelations
Several dubious facts about the officers involved in the Bohana-Jackson case came out over the years.
Harold Braun, who represented Bohana, went to work for the Jacksons. It created a lot of sparks for whether Braun purposely tanked the case. His conduct is currently under investigation.
Lori Ann Jones, who helped prosecute Bohana, was involved in a bribery case. However, she got an immunity deal and is no longer associated with the DA's office.
Brian Oxman, the attorney who spread misinformation about Bohana, was disbarred in California for the unethical practice of law.
Many claim that Dr. Posey's credentials and work experience are questionable. Dr. Posey worked at the coroner's office for only a month, after which he became a paid witness. The Jacksons paid him to be a witness in their first lawsuit. He also had some financial troubles, which miraculously went away just before the trial. So, several experts doubt his legitimacy.
Lastly
This story is a case where almost everything sounds obscure.
Dee Dee deserves justice, but the trial hardly gave her that. Of course, her death caused pain, but that shouldn't blind people from wanting a fair investigation and justice. While Dee Dee had 58 injuries on her body which were tough to explain, there wasn't enough credible evidence to accuse Bohana.
To this date, the Bohanas insist that they were wronged and the trial was unfair. The Jacksons maintain that Bohana was rightly charged for their mother's death, and he should remain in prison.
Don Bohana, currently over 80 years old, has already served more than twenty years for his 15-year life sentence. He also had a stroke and COVID-19 and is battling for life and justice every day.
To me, it seems like only Dee Dee can answer the question,
Dear Dee Dee, what happened that night?
Sources: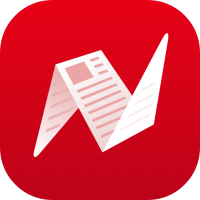 This is original content from NewsBreak's Creator Program. Join today to publish and share your own content.