"I woke up with a sore throat, stuffy ears, and body aches this Sunday morning and decided to get tested before teaching unmasked unvaccinated children tomorrow. I cannot find a test anywhere."
COVID-19 is rapidly spreading and getting worst every day, so is the case with the mask mandate. Amid this chaotic environment, I came up with the teacher's experience and found it worthy of sharing with my readers and followers.
The teacher woke up with some symptoms that are very commonly considered COVID-19 symptoms. She is vaccinated and uses a mask too. She takes precautionary measures very seriously and strictly follows them wherever she goes. That is what we all must do to fight COVID. She said that the school started last week with no mask mandate. Most of the students and the staff were not wearing masks, and some may not be vaccinated.
I could sense from her words that she is worried because she has spent an entire week with the people who do not mask and are not vaccinated, with a few exceptions. The COVID is real and getting worst every day. We must take precautionary measures seriously. If not for yourself, do it for others. She further said
"I woke up with a sore throat, stuffy ears, and body aches this Sunday morning and decided to get tested before teaching unmasked unvaccinated children tomorrow. I cannot find a test anywhere."
She did not find a test online even after trying for hours. She contacted local health facilities but got no positive response at all. To try her luck, she went out for walk-in testing. She drove to a nearby health facility to see if she could find any available testing facility, but they said, "We do not take walk-ins for testing."
One can imagine the situation she was going through. But she did not give up. She tried her best, but they were not easy to convince.
"I beg the staff to put me on a waitlist and sat in my car calling the list of numbers for possible test sites provided by the staff. No one answers or returns my calls. I asked the staff if I normally could be checked, maybe it is strep or flu, and they agreed."
After the staff agreed to do her testing, she was overwhelmed with joy. Fear of being a COVID positive was hanging like a sword above her head. She was afraid. I would say she was terrified. She has been teaching and meeting the people who do not use masks and are not fully vaccinated. She has been vulnerable to the virus.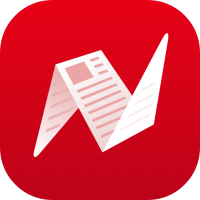 I moved to the lobby, where the staff appeared to be strictly managing social distancing. I saw multiple people seeking testing sent away. I also saw groups of siblings with parents who had scheduled for testing. One family unit successfully cleared to return to school after exposure, the other family. The little one was positive.
It was painful for her to learn about little kids getting COVID-19 positive. She said that the child looked sick and was about six years old. That little kid was crying to her mother while they were waiting for the results.
"I overheard a nurse saying that the child was the 2nd symptomatic child she had seen since yesterday."
Well, she continued and said, "I was placed in the freshly sanitized and aired out exam room, and I was overjoyed when someone came in and stuck a cotton swab up my nose. Yay! A COVID-19 test. As I waited the 15 minutes, I could hear through the paper-thin walls two more positives, in addition to the child. Gratefully, my test came back negative."
If you are or you know someone who is vaccinated and tested positive Read this article.
The doctor was glad that she was already vaccinated and recommended she should double mask since she teaches with no mask mandate present. The doctor also recommended getting the home tests and just dropping them off at CVS to avoid waits, being turned away, and the cost of the visit.
She was so grateful to the staff for getting her in for testing. What probably helped was that she didn't scream at anyone and actively sought out alternatives. Despite the fear of being COVID-19 positive, she did not panic.
Please, everyone, mask up and take care of the kids. I can't get that sweet child out of my mind.
So, that was her experience with some lessons and warnings. I am interested in what are your takeaways from her experience? Are you, too, facing issues with the testing? Why do you think it is harder to get tested than to get a vaccine? Comment below and let me know about your experiences.
For more informative and interesting articles, follow me and visit my channel.
Follow me on Twitter.