Roy Lewis is the CEO of Supreme Creations in Miami and a popular go to videographer and photographer; especially among the city's young creatives. We caught up with him recently to get to know more about him, his craft, and his next big creation.
What is Supreme Creations? Supreme Creations is a Media Productions Company.
When was it created? It was created in November 2019.
What services do you offer? I offer services such as editing, creative directing, camera operating, videography/photography, drone work, music videos and commercials.
How much do you charge to edit? My current starting rate for editing is $100 depending on length, effects and edits. For editing music videos my rate is $200 per project.
How much do you charge for photo shoots? Prices start at $150+ depending on locations and amount of people.
How much do you charge for music videos? My price for music videos is $350
How much do you charge for drone work? My price for drone work is $200/hr
What made you realize this is what you wanted to do? I realized I wanted to do media production when I was young. I didn't exactly know what field I wanted to be in but I explored in both the photography and videography field and started to master certain skills. I really realized I could do this as a business when people would constantly tell me how good my work was and would ask if I could create something for them. Seeing people satisfied with the work I created keeps me going and wanting to make more.
Who is someone you would like to work with? I'm willing to work with any creator but I would really like to work with people who are from my city such as Rod Wave and Drew Filmed It.
Where would you like to see your business in the next 5 years? I would like to see my business recognized as a well staffed and organized production company that provides services to both the corporate and urban audience. This could include equipment rental services and studio services.
What are you working on next? I am working on a couple of music videos and two commercials that are still in the beginning writing stages.
What is your favorite type of project to work on? I enjoy working on short films or things that involve scenes and action. These types of projects are my favorite because it allows me to challenge my creativity.
What is something that you haven't worked on yet but would like to work on? I would like to work on a documentary next.
Follow me to see more articles like this.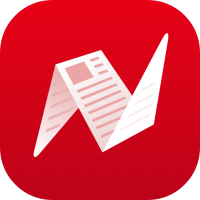 ...
Roy Lewis, CEO of Supreme Creations