NY Author Maria Cristina Necula's latest work is The Don Carlos Enigma: Variations of Historical Fictions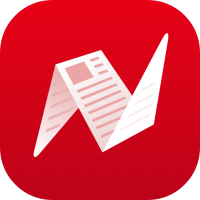 The death of Spain's Don Carlos, Prince of Asturias, on July 24, 1568, remains an enigma.
Several accounts insinuated that the Spanish Crown Prince was murdered while incarcerated by order of his father, King Philip II.
The mystery of Don Carlos's death, supported by ambassadorial accounts that implied foul play, became a fertile subject for defamation campaigns against Philip, fostering an extraordinary fluidity between history and fiction.
New York author Maria-Cristina Necula's new book, The Don Carlos Enigma: Variations of Historical Fictions, was born from her PhD dissertation. While the main story is rooted in 16th-century Spanish history, Necula believes the themes of this topic are very relevant today.
"There are political machinations, conspiracies, and manipulation of history to denigrate an enemy," said Necula. "That's not too far removed from what is happening today and has happened throughout time. And it's fascinating to see how literature and music deal with these themes."
"The Don Carlos Enigma examines the tragic story of King Philip II's son who fell in love with Philip's third wife, the fourteen-year-old Elisabeth de France. This brilliant study explores three versions of the same tale — César Vichard de Saint-Réal's novel, Dom Carlos, nouvelle historique (1672), Friedrich Schiller's play, Don Karlos, Infant von Spanien(1787), and Giuseppe Verdi's opera Don Carlos (1867) — and traces the implications of when and where each was written. A necessary and fascinating treatment of an irresistible tale filled with courtly intrigue, jealousy, treason, and murder," wrote André Aciman, acclaimed novelist, memoirist, essayist, and scholar, author of Call Me by Your Name (now a prize-winning film). Through their cultural variations on a historical theme, the authors and composer contributed innovative elements to their genres.
"The book tries to answer a few questions, like how do you interpret a mystery in literature, theatre, and opera? Do you try to solve it and how? What kind of ending do you give it, and why do you make those artistic choices?", said Necula.
Available on Amazon, The Don Carlos Enigma: Variations of Historical Fictions is sold as a beautiful hardcover.